The only known planet for human to survive naturally is experiencing a huge challenge posed by the COVID-19 pandemic. Though the challenge is still far away from similar past challenges in terms of its effect on human survival, it has already made considerable damages in terms of loss of lives, and deceleration in economic and societal progresses.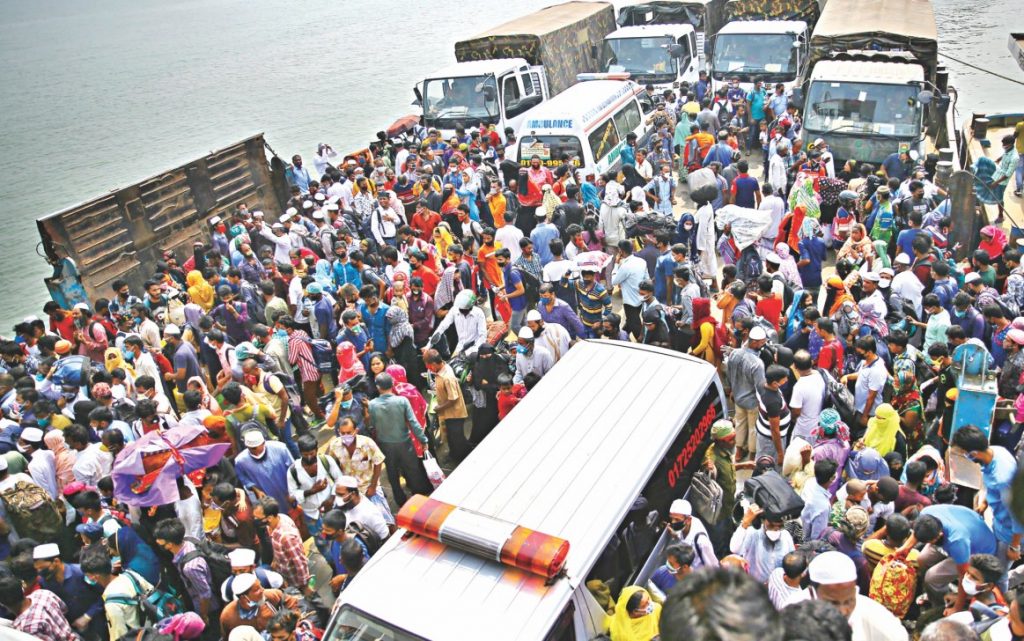 As a creatively adaptive species, we human beings have responded to this challenge by taking measures such as social distancing and lockdown. These are not something new as nations and societies during past pandemics applied these measures to prevent the spread of a pandemic of such a massive scale. However, population density and divide between various income segments within and between countries have increased substantially since the last known pandemic.
While most of the high-income countries have the advantages of low population density and high support from social and governmental institutions to cope with current pandemic, the reality is completely different for low-income countries that are blessed(!) with large populations. The reality for a large section of people in these low-income countries is such that they must make a choice between dying of the disease or hunger. Why is the situation like this?
The reality for a large section of people in these low-income countries is such that they must make a choice between dying of the disease or hunger.
One of the key reasons is the inadequacy or absence of safety net programs for supporting low-income or vulnerable groups in this exceptional period. Though the governments of these low-income countries are trying to provide relief to these large population segments, the one-off assistances do not reach them in many cases due to the presence of corruption at the operational or field level. These factors together force low-income people to go out of their homes to earn something for their survival. This also means that social distancing is practically impossible in an already densely populated country.
Typically, low-income settings are associated with low education profiles of the inhabitants. This means that the lexicons such as social distancing and lockdown, and their meaning and gravity are profoundly fuzzy to these segments of the population. So, they go out and flock together in public places with the main motive to earn their livelihood.
Another very interesting paradox that has caught my attention is that in some cases factories in low-income countries have resumed their operations suddenly in the midst of government-declared lockdown or restrictions. Consequently, workers are forced to march back in thousands to the industrial parks or cities to join their workplace in the fear of losing their jobs. While factory owners and industry associations in these low-income countries are trying to save their foreign customer base, the workers are being exposed to life-threatening practices and conditions. In these cases, too, essentiality of earning livelihood dominates social distancing and lockdown.
Is there any way out from this scenario? Well, if challenges are there, so are their solutions. It applies not just to the ongoing pandemic, but also to the current realities in low-income settings. It may be a high ask to instantly bury the deep-seated bureaucratic controls and corruptions prevailing in these settings. What is more needed now is the coordination among public, private, and non-governmental institutions to develop sustainable assistance programs and implement those programs with compassion and responsibility. People living in low-income segments will follow social distancing and lockdown only if they know what these really mean, and more importantly, if they receive some form of financial assistance from the social and governmental institutions.
Arafat Rahman
Doctoral Student
Photo: The Daily Star