My fascination for the Nordic countries comes from long ago, when I was a child and read some books where the main character lived in one Nordic country. Therefore, coming from Porto University to lecture at Hanken for a week as a Visiting Professor seemed like a wonderful program, despite it implying going from 23 to -2 degrees Celsius.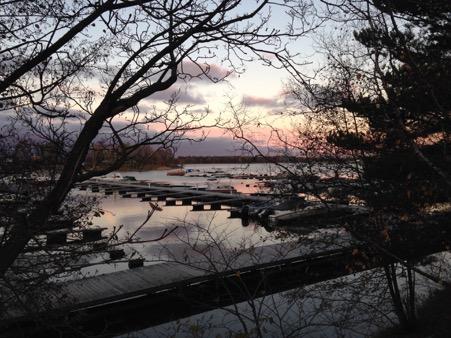 The view near Töölö Towers that caught me in my first morning walk.
The arrangements for the traveling were fantastic with Anne Rindell from Hanken helping me with all the details and suggesting a wonderful place to stay – the Töölö Towers. I was in awe with all the Nordic organization and way of being. Plus, I would be teaching my favourite subjects: Children Consumer Behaviour and Digital Marketing. What else could I ask?
Nevertheless one can always be surprised even in the best expectations scenario. My first session was to an amazing audience of master students developing a project for the LEGO company. I had never had such an interesting audience, full of questions and curiosity on knowing more about how we can do responsible marketing to children, that totally cares about their development and well-being. The following sessions kept me amazed by the interest and the respect for the work. I really felt understood and my research appreciated both by faculty and from master and undergraduate students. Many times in my home country I feel alone with my research and have not really many people with whom I can discuss issues like gender stereotypes, ethicality in children marketing, etc. It is slowly changing, but really slowly. Therefore, just having so many people interested in discussing these matters and raising even more questions that I was not fully aware, was an extraordinary experience. And I will never forget the inspiring message from Christian Grönroos' article "I did it my way".
Furthermore, every connection and all the conversations that occurred during my stay were always positive and I felt lots of connections either to the research subjects we were discussing, or the personal aspects of the person I was interacting with. Being from a latino country I am used to talk a lot, but I felt that Finnish people can and also enjoy having a nice chat. Moreover, the marketing department was on a wonderful location, and the living room area they had to have coffee and interact, was a plus to my visit. By the way, the coffee machine was perfect and it was a relief for me to find out that I had such good coffee available next to my office. Not to mention the ergonomic desks which I tried and found really really amazing. I wish I could have brought one back to Portugal.
Last but not least, during the weekend I had time to visit Helsinki and explore a bit the surroundings. All recommendations I got from Anne proved to be perfect but what really caught my eye was a wonderful vintage coffee shop next to the place I was staying and which was wonderfully called "Relove".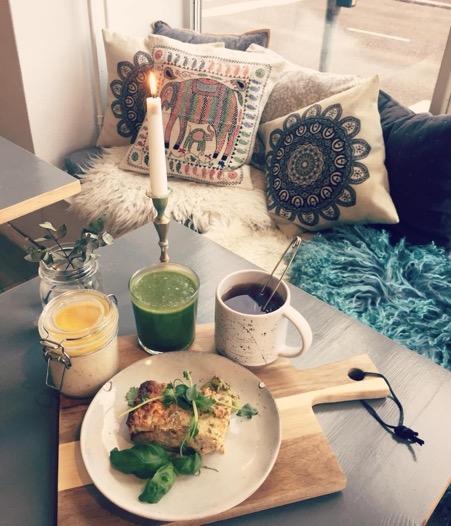 Back in Portugal I kept with me the sensations I got form the whole experience and the feeling that it had just been the beginning of a great relation with Hanken. Late November Kristina Heinonen and Jori Grym arranged me an opportunity to listen by Skype to the final presentations of the LEGO assignment and to be part of the jury. Just listening to how they integrated the knowledge into their projects and how they were so creative in providing solutions to the challenge, was already so rewarding, that I kept repeating to myself, "Now I know that it is not by chance that I love the Nordic countries".
Photo from Relove Coffee Shop nearby Töölö Towers which I loved.
After finishing this article I felt that I could not leave out of it all the people I interacted with because they were all wonderful and made my stay at Hanken such an amazing experience. Johanna Lilius, the first person I met when I arrived after an overnight flight; another Johanna (Gummerus), with whom we had several talks and exchanged so many ideas on how to teach digital marketing; and a third Johanna (Frösén), with whom, besides some conversations, I also had my first lunch in Helsinki. In this lunch, besides meeting Jaakko Aspara, I had my first introduction to Finnish food and culture, and learned that in Finland there is a day when people's income is disclosed publicly, something unthinkable in Portugal, even to public figures.
I also met Åke Finne, lectured in his consumer behaviour class, and we ended up discussing interesting topics like gender issues and ethics on children consumer research. Another mention to Helena Liewendahl in whose class we discussed technology in services and with whom I also had a lovely discussion about personal branding in teaching and how we can make students think about their personal life mission. Moreover, Malin Wikstedt, the only person that I could interact in Portuguese, and who made me an expert in public transportation in Helsinki, and finally Pia Polsa and Karl-Jacob Mickelsson who attended the research seminar and contributed to the enrichment of the discussion. It was after this seminar that I had the opportunity to try the Finnish berries (in a wonderful sauce) and traditional food with the amazing company of Christian and Anne, an experience I will always remember and cherish. And last but not least, my opinion about Hanken was again confirmed when I decided to do a last minute change in this article and had the full support from Annamari Huovinen, telling me that there was no problem :-). Life is indeed perfect!
Luísa Agante
Erasmus + Visiting Professor from the School of Economics and Business, University of Porto, Portugal