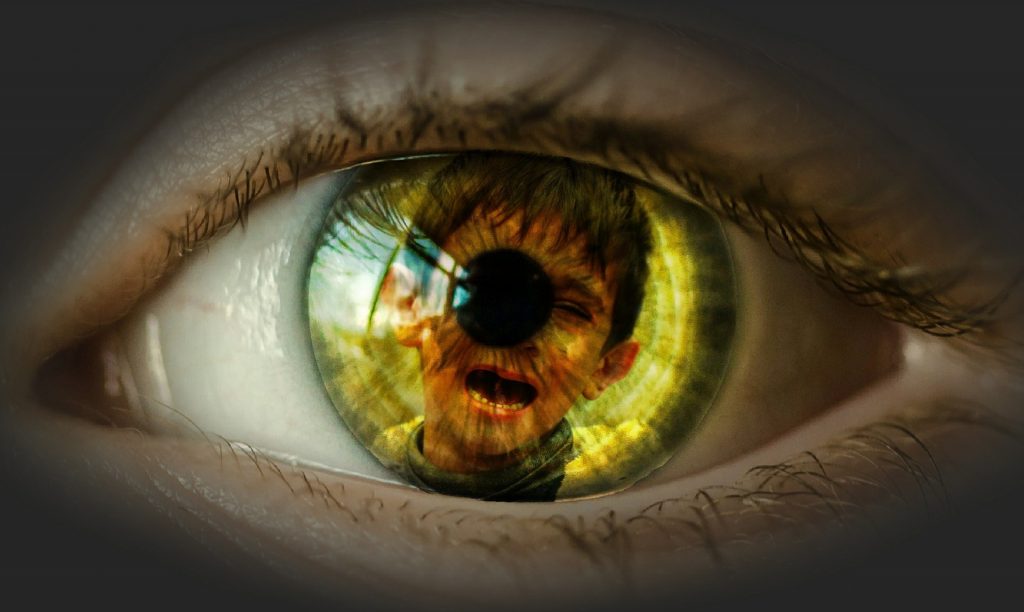 The global COVID-19 pandemic made us all aware of people experiencing vulnerability. Moreover, the pandemic was continuing when Russia invaded Ukraine, creating vulnerability for millions of people and forcing them to seek refuge in other countries. Humanitarian crises, such as a pandemic, wars, and natural catastrophes impose vulnerabilities that emerge due to the crisis and hit people who are already living in disadvantaged conditions
Transformative service aims to alleviate experiences of vulnerability
People experiencing vulnerability need services that alleviate their vulnerability. This type of service is called transformative service. Transformative service aims to increase people's wellbeing and alleviate their experiences of vulnerability.
Vulnerability can be understood in many different ways. Social determinants of health reflect people's living conditions at home, work, school and social sites. To alleviate conditions that create vulnerability during and after humanitarian crises, it is important to alleviate the underlying causes, improving social determinants of health.
Already the COVID pandemic made us understand that it is not enough for government agencies to design transformative value propositions for people experiencing vulnerability. All entities must align their goals and intentions: firms, non-for-profits, and public at large. Aligned efforts to offer transformative value propositions are needed to help people experiencing vulnerability.
Designing transformative value propositions using archetypes of service innovation
Archetypes of service innovation is a typology that can help service providers design transformative value propositions.
The most common archetypes are output-based (e.g. measured in quantity) and process-based (e.g. managing the process of helping).
The experiential archetype is needed to create positive experiences and cocreate transformative value propositions with customers. In case of emergency, just receiving help can create a positive experience and alleviate vulnerability. However, even in humanitarian crises, people need to be willing and able to engage with the help offered. Service providers can propose value propositions, but before value is experienced by people, they need to be willing and capable to cocreate value for themselves.
A systemic archetype takes a service ecosystems approach to design how to integrate aligned forces and resources to alleviate causes of vulnerability. Often vulnerability, such as poverty, is systemic, and one-time help is not enough.
Service providers and individuals can target one or more of these archetypes when designing transformative value propositions. For example, the battle to deliver food to people experiencing vulnerabilities in a war zone: the output is the amount of food delivered for hungry people. The process is how to get the food delivered as safely as possible to right source, right time, and in good condition. The systemic archetype integrates the efforts of multiple actors and resources, which is of utmost importance in difficult circumstances. For example, delivering help to the war zone needs a capable ecosystem with many actors and different resources.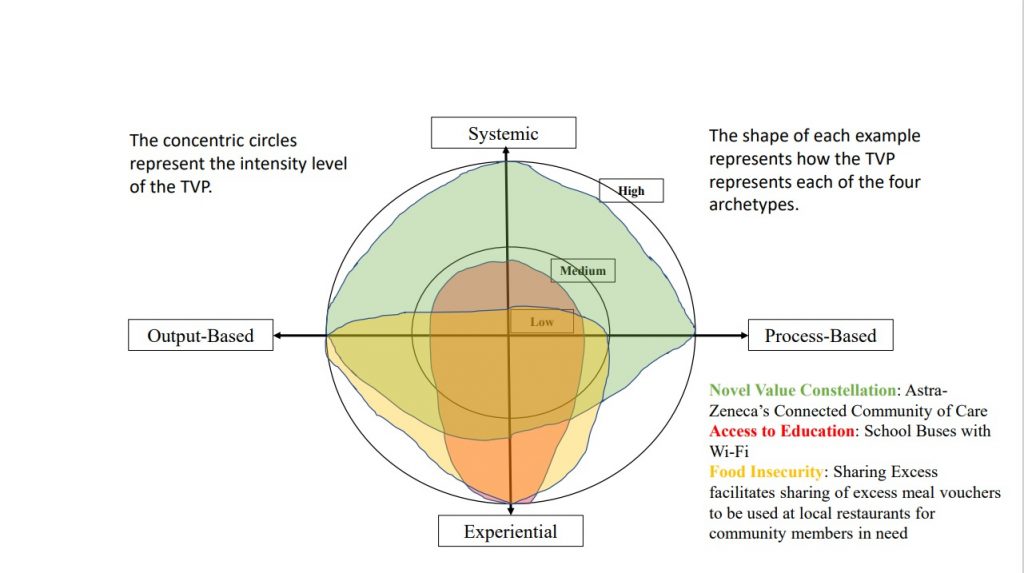 Cocreating transformative value propositions
When vulnerability is understood as an experience, service providers need to understand that help cannot just be delivered – help needs to be cocreated with people experiencing vulnerability. This understanding becomes especially important in a long-term situation of vulnerability. For example, in an acute crisis, it is of utmost importance to offer shelter, food, and basic utilities to refugees. However, in the longer run, transformative service does not aim to passivate people experiencing vulnerability as an objective of help; the aim is to get people to cocreate their wellbeing with service providers during and after the humanitarian crises. For example, registered Ukrainian refugees in Finland get a working permit for a year enabling them to integrate their resources and cocreate with the local service ecosystem. Another example from the education sector is Hanken School of Economics offering Ukrainian students who have fled the war an opportunity to continue studying in Finland.
Humanitarian crises often force people to change their living and working conditions, and these changes may become long-term. While the COVID-19 pandemic created a huge digital leap in working and learning, at the same time global prevalence of anxiety and depression increased massively. Therefore, transformative service propositions are needed during the crisis, and longer-term after humanitarian crises.
For examples of transformative value propositions that firms have made, please read:
Gallan, A.S. and Helkkula, A. (2022), Cocreating transformative value propositions with customers experiencing vulnerability during humanitarian crises, AMS Review, 
(The paper can be requested from anu.helkkula(at)hanken.fi)
Archetypes of service innovation:
Helkkula, A., Kowalkowski, C. and Tronvoll, B. 2018, 'Archetypes of service innovation: Implications for value cocreation', Journal of Service Research, vol 21, no3, pp. 284-301, Open Gold Access.
Anu Helkkula
Manager of Hanken PhD Programme