Research institutions are proactively conducting research to inform us of fast-changing trends due to the pandemic. Research results confirm that people have already changed their shopping behavior in fundamental ways: stocking up on products they wouldn't otherwise stock up on, purchasing products they wouldn't otherwise have purchased, shopping online when they would usually shop in store, and shopping in new stores.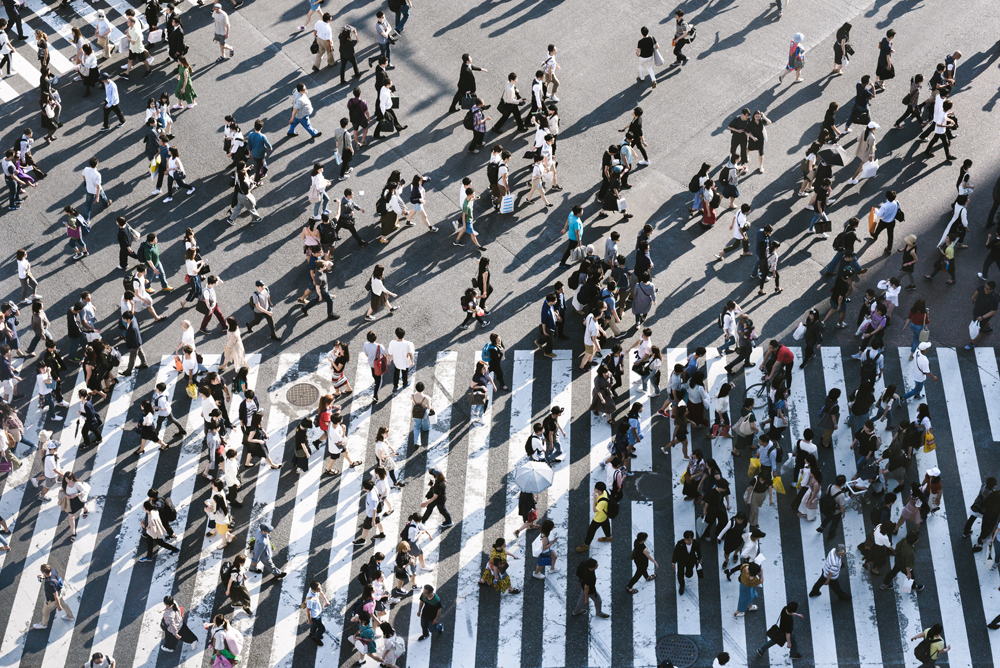 During the crisis, we do our best to stay healthy, keep the social distance instructed by the authorities, adapt our shopping habits and may try new brands, services and products that are available in stock out situations. How lasting will this change be? Are consumers going to go back to their normal routines after the crisis, or will this have a permanent effect on purchase patterns and behavior overall? Let's see what information is available today to ease our headache!
What do sales data tell?
The immediate short term changes in consumer behavior are evident, based on sales statistics, and even visible to the eye while observing the empty shelves in the grocery stores: People are stocking up on rice, pasta, porridge, bread, soap, minced meat and toilet paper. In an uncertain situation facing social pressure, it is understandable to buy larger amounts of groceries in preparation for home quarantine. According to AppAnnie statistics, there has been strong growth in downloads of games, as consumers turn to mobile to stay entertained and pass the time while under quarantine.
What do consumers say?
There are already national research results describing early signs how the shopping behavior has changed and will change in the future. In China, consumers have reported that their purchase of the following items has increased and will increase even after the corona virus outbreak is over: epidemic prevention (air purifier, disinfectant, and masks), cosmetics, drugs, food and beverage, household cleaning, medical/ life insurance, and nutritional supplements.
Consumption of the following items is estimated to increase after the outbreak: gym, hair salon/manicure, personal care, out of home dining, out of home entertainment, travel, wealth management and stocks. In contrast, after the outbreak consumption of luxury items and online entertainment will decrease. New phenomena found were that people have taken collaborative initiatives making group orders with neighbors. On the positive side, 84% of respondents have tried at least one new service for the first time during the outbreak. These results are based on 1.000 respondents nationwide in China, including 200 responses from the worst-hit Hubei Province in February 2020 (Kantar[i]).
What do researchers predict?
Harvard Business School published some predictions on the 16th of March[ii]. Researchers are experts in their own fields and predictions of the impacts of COVID-19 vary. As experts in the public health and finance fields, Dr. Macomber and Dr. Allen predict that in the long term more money will be spent on fans, filters, ductwork, chillers, heat exchangers, and dehumidifiers—and on the energy to run them. He also thinks that information who enters the building and when is collected in the future with facial recognition and infrared cameras. He speculates further that time series data will be collected from your temperature and what was in the breaths you exhaled, captured over weeks and years. Air quality data is collected collectively from handheld sensors and sent to third-party rating databases via mobile phones. Sure, but if consumers know that this type of biometric data is collected automatically e.g. in certain hospitals, housing or even elevators in the future, it surely affects where consumers choose to go and not to go.
What do simulations tell?
Simulations on how viruses spread provide estimates and visualizations that help us get a grasp of how quickly the health situation can change affecting the whole society. Similar simulations regarding changes in consumer behavior haven't been published yet. It may be difficult to build reliable predictive models or simulations due to many uncertain factors as well as the fact that there is no historical data on a global level of similar situations in the past. However, germ games or other types of visualizations help us to discuss alternative futures. In these uncertain times, scenarios can elicit imagination and may help us be proactive.
Keep your eyes and ears open!
We can all help by observing and documenting weak signals of peculiar changes in the market. Now, people are e.g. posting pictures of their toilet paper mountains in the social media and creating new networks to support others. What do you think will be the next thing or a change in human behavior that will have an impact when we look back a few years from now? Hopefully understanding the reasons behind conscious and even subconscious behavior will help us survive, support each other, and become more robust to similar crisis situations, in the future.
Minna Pura
PhD

---
[i] Kantar (2020). Coronavirus. In: https://www.kantar.com/inspiration/coronavirus?utm_campaign=Profiles%20%2F%20Research%20Services%20-%20Other&utm_source=hs_email&utm_medium=email&utm_content=84705822&_hsenc=p2ANqtz-_lUnzZUsZ5nQ_qvvlk0rvUwQo_oIPGAykuqokiFBZSz1s2GcATWzR5QlPtO9tLxYGvGjPr4yCt4hGF08UWS7vI8aw3fA&_hsmi=84705822. Retrieved 16.3.2020.
[ii] Harvard Business School (2020). How the Coronavirus Is Already Rewriting the Future of Business. In: https://hbswk.hbs.edu/item/how-the-coronavirus-is-already-rewriting-the-future-of-business. Retrieved 13.3.2020.
Photo: Unsplash