I fell in love with marketing pretty much exactly 6 years ago, when taking my very first marketing course "Principles of Marketing". I still remember that huge book by Philip Kotler and hours I spent with it, mostly because I was absolutely fascinated by the content, but also because my English was so poor, I had to translate and make sense of all the marketing terms. Now, marketing plays a special role in my life; and in this blog post I would like to share some of the habits I have developed after becoming passionate about marketing.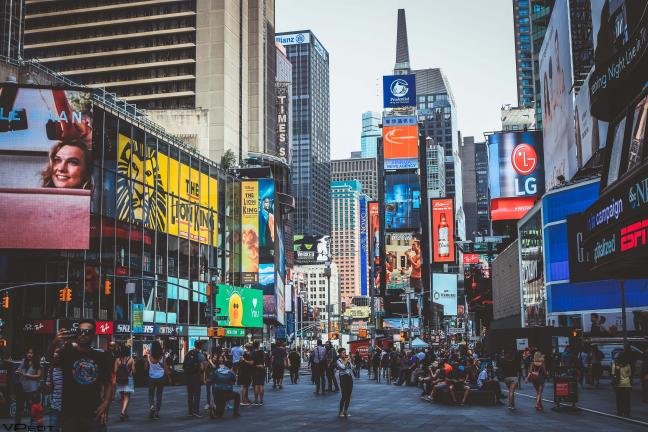 I spend a lot of time in grocery stores. No, I do not like grocery shopping that much per se, but I cannot resist looking at all the products on the shelves, their packaging, design, flavor… especially when it comes to product novelties and new brands coming to the market. Already in Finland this takes quite a while, especially as seasons change, and you can only imagine me being abroad.

One of my special skills is knowing who owns what. There are so many brands and so many choices, and as a consumer and as a marketer I want to know who makes the money. This does not only refer to packaged goods, but also to fashion, automotive and even movie industries. It does not take a lot of effort to check information online, and media talking about mergers and acquisitions. I do find it interesting to know brand portfolios of different companies, and changes in them, as this tells a lot about companies themselves as well as changes in consumer behaviour globally and locally. Besides, I despise some of the big companies, so I never want to make a mistake of buying their products or services.

I subscribe to newsletters of brands I buy and admire. Yes, receiving coupons is nice, but what I am more interested in is how companies use different communication strategies, and how such strategies evolve over time. For me, it is a fun exercise to see how practice reflects marketing research and vice versa. This can also be applied to the following habit.

I check Instagram accounts of brands I admire. I do follow some of them, but I find it more interesting to occasionally check Instagram accounts of different brands to see what content they are using and how it fits their brand promise (or my perceptions of it).

I give feedback. No, you are not going to find a review written by me anywhere on the web, I do not do that. BUT I always fill in feedback forms sent by companies online, and I sure let them know when they fail to match my expectations and when they manage to exceed them. So, don't sell me a chocolate bar with too little hazelnuts, or you will hear from me.
This is all I would like to share for now, but the truth is, I have many more "marketing habits" that some of my friends and family find strange. But all these habits make me… me. Thank you, marketing.
Doctoral Student
Photo: Pexels