Hello everyone! Today I want to give new students some tips about Finnish medical system. No one wants to get sick, but international students need to know how to use the medical system. Finland has a very high standard of medical services, which is an important benefit for students.
International students can go to hospitals which belongs to Finnish Student Health Service (FSHS http://www.yths.fi/en/).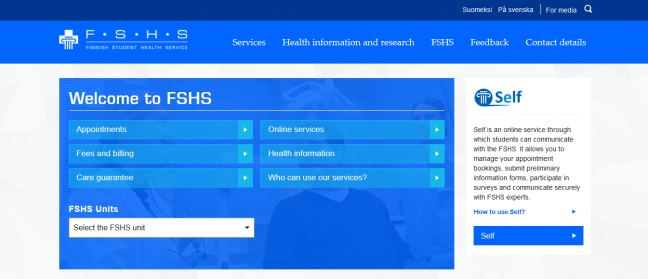 Go to the reception and present your student ID. The registration is free. From the website (http://www.yths.fi/en/fees) you can find the list of services subjects to charge.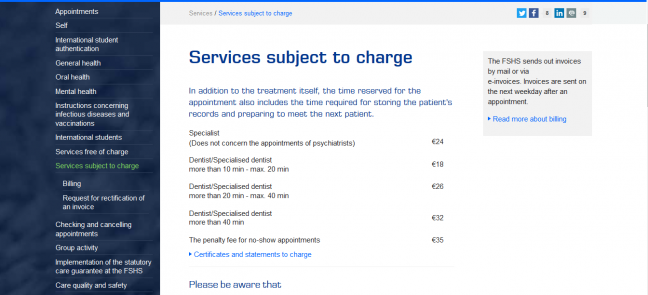 I have been to Töölö Medical Centre because of my toothache. The visiting address of Töölö Medical Centre is Töölönkatu 37 A, 00260 Helsinki. I think this is the nearest Medical Centre to our school. The dentist was very professional and patient. She told me I had got periodontal disease. (sad…) And I could have a 10 min tooth cleaning for free. (became happy…) Then the dentist filled my tooth. Töölö Medical Centre has advanced medical equipment. To be honest, the treatment process was a little bit uncomfortable. But the treatment was very successful. Finally, the dentist gave me some tips about dental care. Thanks for her advices, I have no toothache anymore!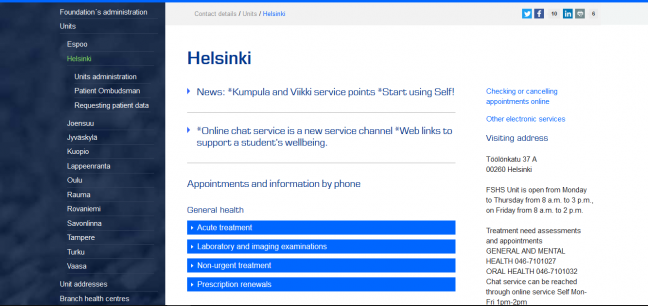 "A healthy lifestyle and good interpersonal relationships affect your health, physical condition and ability to cope." As an international student, the climate in Helsinki may be different from your hometown. Having a good lifestyle will help you adapt to a new environment. I really hope you don't need to go to the hospital, though I gave you tips about medical treatment. ^^
Liu Ye