While Hanken-Helsinki is in the spotlight, I think Hanken-Vaasa deserves as much to share the same stage. In Vaasa, things are not big in scale, but great in quality, authenticity and closeness. Hard to believe? Read on to see how I elaborate on this idea.
First off, let's start with some fun facts about Vaasa. The sunniest city of Finland is famous not only for holding the largest energy cluster in the Nordic countries but also for a very young population. Today it is recognized as the educational and cultural hub of Western Finland. Considering the fact that in a city ranked "210th largest in Finland" found 3 universities and 2 polytechnics, there is no doubt 80% of whoever you meet on the street is a student. Thanks to that, lots of interesting events take place every week. Here you are served in 2 languages…together, Swedish and Finnish. It is a small, pretty, and very Finnish "Swedish" city. To make it easier to visualize, imagine an old "garden" town.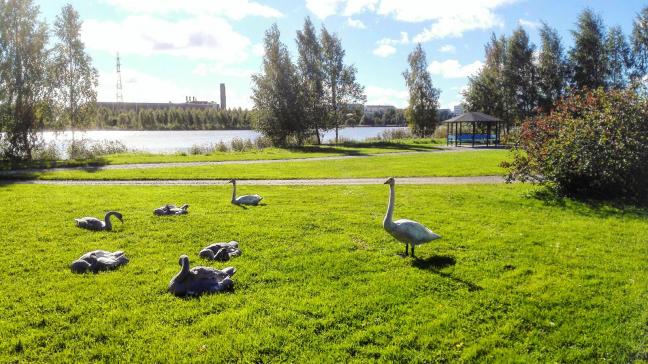 An amazing view from Tritonia library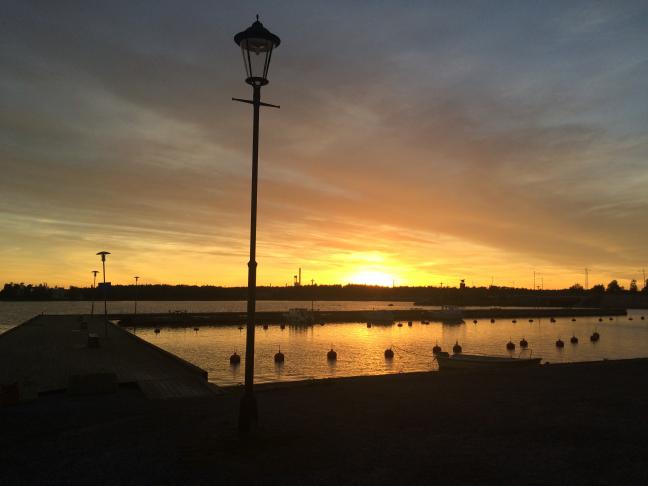 Vaasa Walkaround – Sunset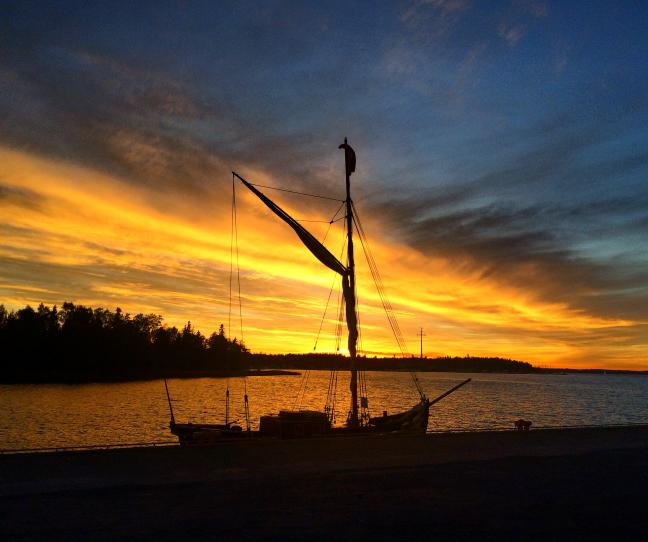 Somewhere near Strampen – Sunset
Now Hanken-Vaasa…General Management (GM) is the only English program at Hanken-Vaasa. What is so unique about GM that people (like me) are willing to give up the capital life to come here just for it? Well, the name of the program already speaks for itself. If you are into diversity of knowledge with a deep touch of a particular field, GM is for you. Almost 2 semesters have passed and I am so proud to say that I got myself a great chance to explore the world of business from different aspects: commercial law, finance, accounting, management and marketing. What I love love love about Hanken is the freedom and flexibility to do things. There is no rigid frame in learning. It is all about inspiration and self initiatives.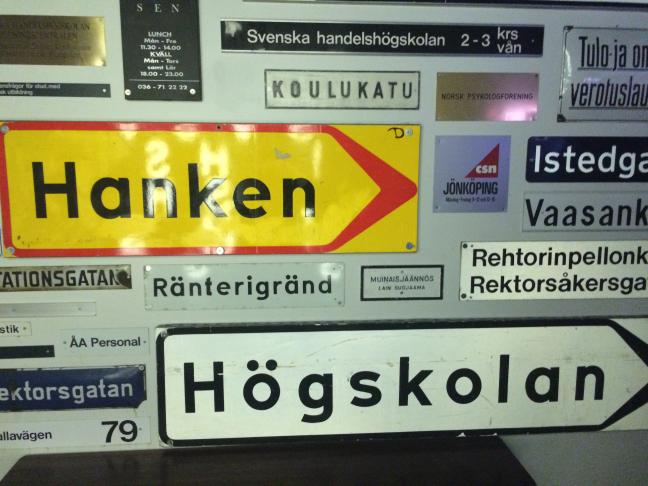 Entrance decor of CellaNova – Hanken's bar owned and run by SSHV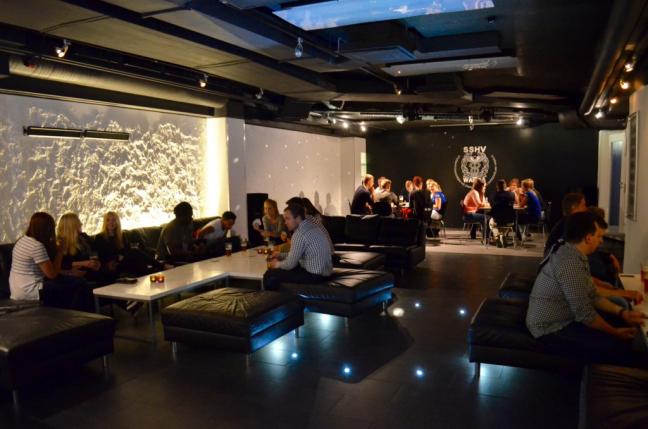 CellaNova – Hanken's bar owned and run by SSHV (source: SSHV)
Repetition is never a case of GM. You will always find yourself indulge in something unfamiliar. This means even when marketing is your track, reading, for example, an IFRS financial statement, or a piece of news about financial market should be a piece of cake. 😀 Nothing can put you in an awkward position, even with the rules and implications of commercial contracts, the principles of corporate finance. And of course, nobody here forgets to enjoy the fun and challenges of entrepreneurship. It seems to be very demanding, doesn't it? But that's the beauty of GM, lies in a rewarding and fruitful conquer of knowledge. It is not for the faint of…mind. 😉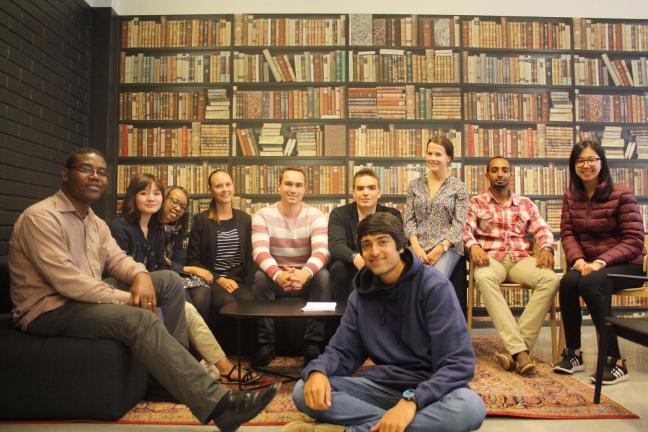 Some of us from GM programme
Closeness…let's talk about the communication and contact between professors and students. I believe nowhere can offer you as many or as frequent individual consultation sessions as in Hanken-Vaasa. When the attention is concentrated on a small body of students, we got ourselves a superior "service". Simple logic! 😀 Also, everything here is centralized so that you can always find whatever you need in the shortest amount of time. Hanken-Vaasa is located right in the city center and the city library is just a couple of steps away from the front door. All shops, markets, restaurants are within walking distance and you are always near the nature, the sea, and especially the Kvarken archipelago. Finally, the housing service is also great with an exceptional student tenant board but I will save that for another post.
I love the sun and Finnish nature, the young faces, and the cozy surroundings. I needed a good study environment with less distraction, unnecessary expenses and much open space to breathe, I came to Hanken-Vaasa. No regret since then!
Lots of sun and fun,
Linh