One thing I really like about Hanken is that this is the place where people are able to grow both business world and academic world. Let me show you two examples that happened during the past week.
"Once Hankeit, always Hankeit", it's once again proved by alumni showed up in the flash mentoring on April 6th, to help the current students with their challenges and various issues by discussing and sharing their professional experiences. I am so amazed by their patience and enthusiastic to give their advices and support to the students. 
The flash mentoring was designed in a very thoughtful way, Hanken tried to get the mentors from different fields and backgrounds, mostly senior executives and leaders, so students could get different perspectives and angles when having the discussion with them. After the formal event, there is a follow-up dinner arranged, so that mentors and students could sit down together and continue the discussion in a casual way, so we became friends!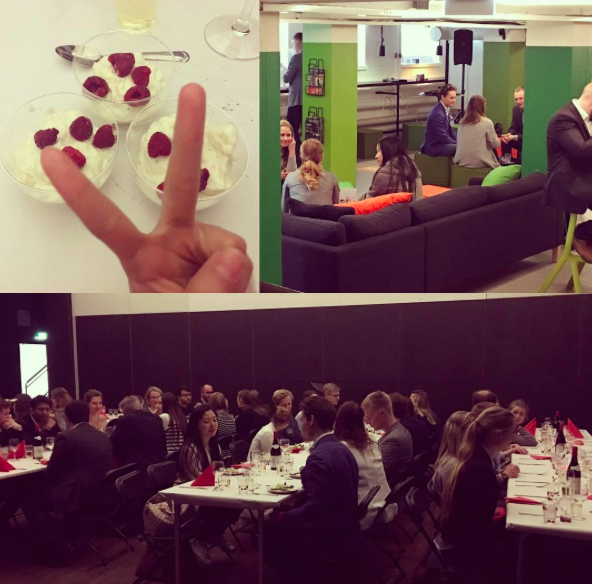 At the same day on April 6, Humlog (humanitarian logistics) track of Business and Management degree programme organized an event with Peter Tatham, who is a global expert from Griffith University, and he shared great insights in his keynote about technology meets humanitarian logistics. Actually we have such guest lecture more than often, thanks to the Hanken professors connecting us with researchers world widely and bringing us opportunities to learn from different corner of the world. 
I truly enjoy and appreciate what Hanken has been doing that prepares us to be a future business elite!