Hei Everyone!
I'm Sasha, a student of finance and one of the several international student ambassadors here at Hanken! In this blog I'd like to talk about a couple of events that I attended as part of the International Student Ambassador team, which delved into the student life at Hanken.
While there have been so many events held at Hanken in the past month that I couldn't possibly talk about them all in one blog post, they do deserve honorary mentions : we had Hanken network day, PwC popup, and the kick off of the mentorship program, and more, all in the month of September alone!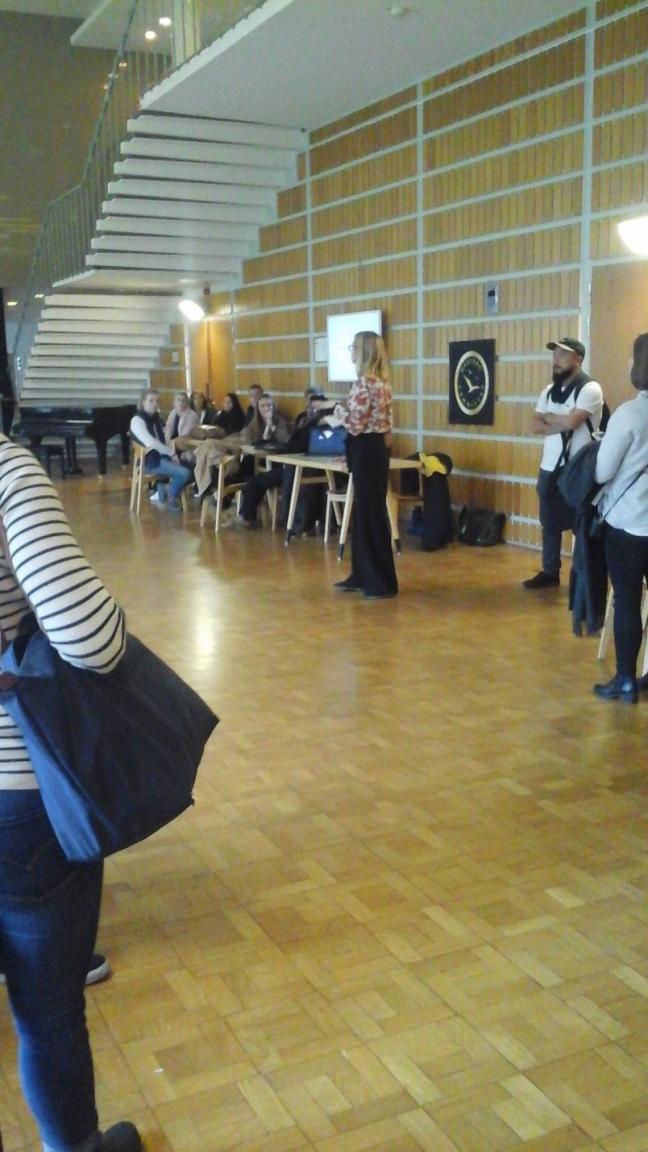 Hanna addressing the crowds in the Hanken foyer!
this post, though, I'd like to specifically talk about life at Hanken as a student. I'm very often asked about courses, the social life, and the job opportunities etc by students who are considering applying to Hanken for their masters degree. For their benefit, we had the Masters open House this past week. At the open house, prospective students visit Hanken and mingle with current students and professors. Masters open house has become a yearly Hanken tradition, with a steadily increasing number of participants every year. I'd strongly encourage everyone to attend this open house if you are in Helsinki, as it gives a unique perspective into life at Hanken, as well as allowing you to meet your future professors. Familiarity with the professors and current students will help you settle into Hanken and feel comfortable once you start your studies here!
This year, we had special rooms where the professors conducted information sessions related to their subjects. In the Hanken Business Lab, the head of department of finance and statistics, Professor Anders Löflund, and the head of department of Economics, Professor Topi Miettinen, explained the importance of their respective subjects, and talked in detail about the kind of courses students can choose from in within these specializations. Professor Markus then talked about the function of the Hanken Business Lab- although I must admit; all I have used it for so far is some studying and a lot of great coffee.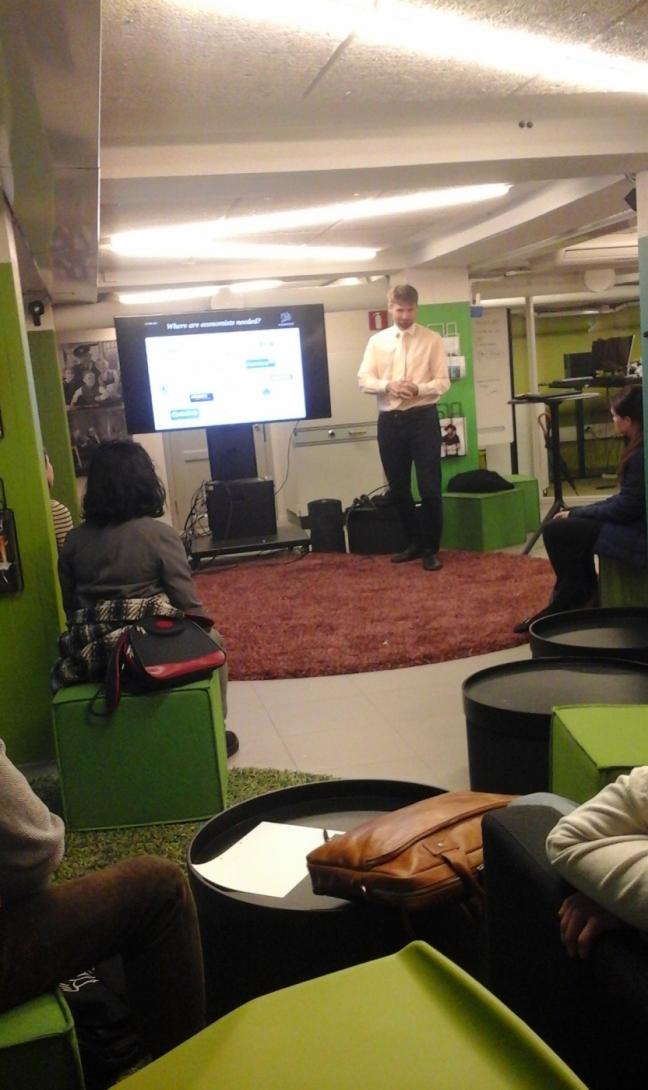 Professor Topi Miettinen addressing the prospective students
Towards the end, I, along with Vytas, (the president of the masters committee 2017-2018, so you'll see him when you join Hanken next yearJ) took questions from the potential students, and tried to answer them only as two innocent souls who have borne the brunt of finance and economics can.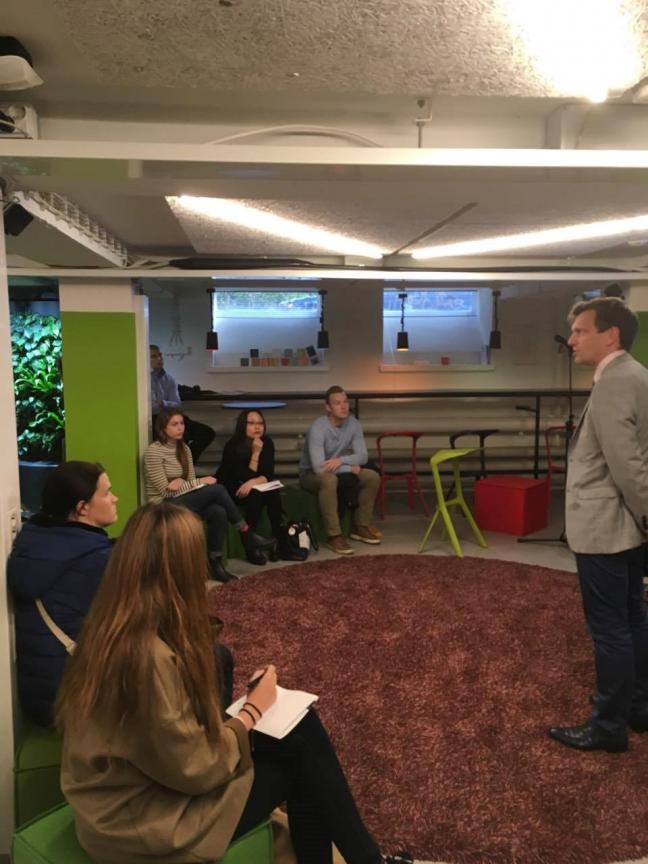 Professor Anders Löflund talking to the participants of the Hanken Open House 2017
The next day, we also held a webinar for applicants that related to details of the finance and accounting program, and a video link to that is available, should you be interested (please contact either hanna.donner@hanken.fi or natalia.boltovskaya@hanken.fi for the link!). I, along with Professor Maury and Linnea answered specific student questions about required tests (for admission), as well as how to work your way through the courses, depending on what you are specifically interested in. Professor Maury is the Wahlroos Professor in finance, and teaches a substantial number of challenging courses within the finance specialization.
I know potential students would have questions, and specifically international students may have reservations about packing their bags and moving to this far off, unknown land where people speak a different language (or two, or three) J. To them- all I can say is, I had the same concerns, and moving here and choosing Hanken was probably one of my best life choices!
I would love to answers all/ any concerns you may have, please feel free to email me, or drop me a line on facebook!