After being in Finland for such a long time, I finally find the time to pick up my Finnish. Even though I have forgotten many grammars I learned in the past, I noticed during the years I nevertheless picked up some Finnish skills which makes the learning easier.
Hanken offers up to 3 levels Finnish courses. For more advanced courses, I resort to Helsinki Seudun Kesäyliopisto (https://www.kesayliopistohki.fi/en/kurssit/kategoria/finnish-courses-en/basic-intensive-finnish-en-70101/?show=future) which offers a wide range of language courses for adults all year round. These courses are often held at Haaga-Helia conveniently located next to the Pasila train station.  The courses are intensive usually finishing up in a month sprint, which expects more after-class studying from participants. If you are working, it may feel a bit demanding to keep up. Grammar course costs 110euro. Speaking course is shorter and cheaper costing 90 euro. 
I'm taking a second course from there now and really like the teach Jaako Kaunisto. He says that Finnish is not difficult, there are just exceptions and there are reasons behind each exception. Don't keep telling yourself that Finnish is difficult.
The benefit of knowing the language while living in Finland is just self-evident, especially after you have family. There is every reason to learn it. After finishing the gramma course, I also intend to take some speaking course. I believe I'm on the right track this time!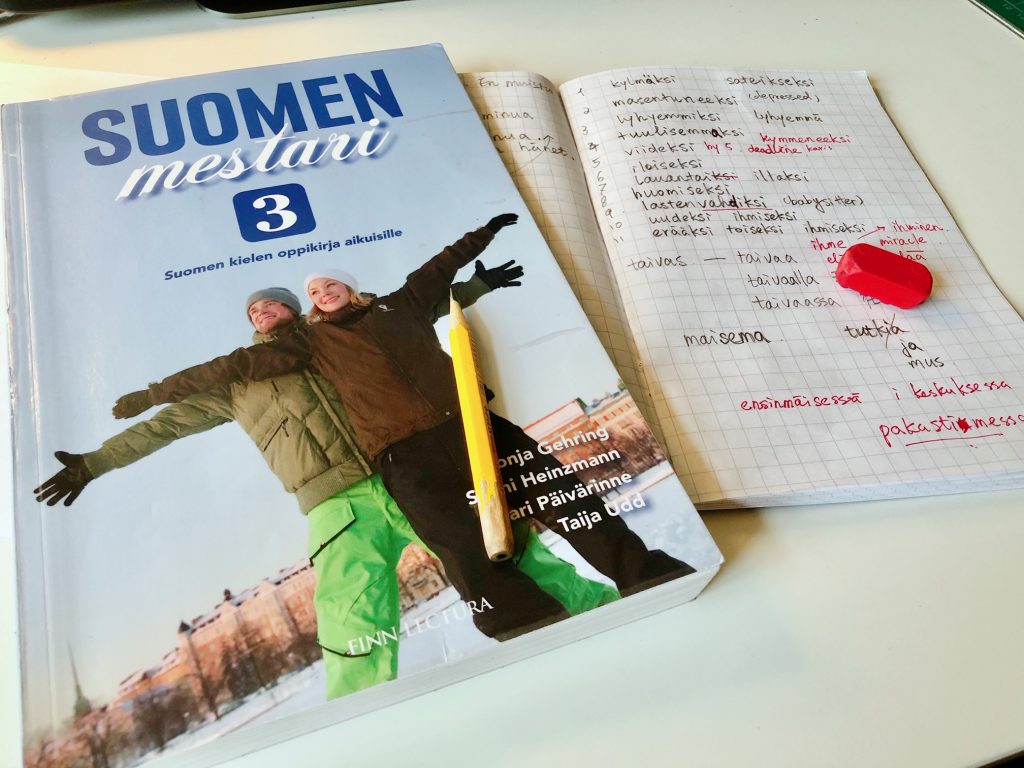 If you want to ask me anything about studying Finnish or studying at Hanken – just drop me a line to yang.yang@student.hanken.fi