Hey!
I want to talk about one of the most anticipated student events in Finland – Vappu. It is a national May Day celebration when the students get loose and graduates get a chance to reminisce those student days.
There are two important days on Vappu, April 30th and the May Day itself. Personally, I like the things that are going on during the April 30th more. Additionally, the weather on May Day this year was terrible so I have used the day just as a chance to relax and meet up with some friends.
So, Vappu is celebrated by every student union in Finland and the Student Union of Hanken (SHS) is no exception to that. We started our celebrations in the Observatory Park in Helsinki, a nice place with a sea view, slightly further away from the main crowd. This year the attendance was amazing and you could see plenty of students around: masters, bachelors, exchange peeps… As the time went by and the crowd got bigger, we started to resemble a large group of NASA astronauts, thanks to our white overalls (indispensable piece of clothing during the Vappu).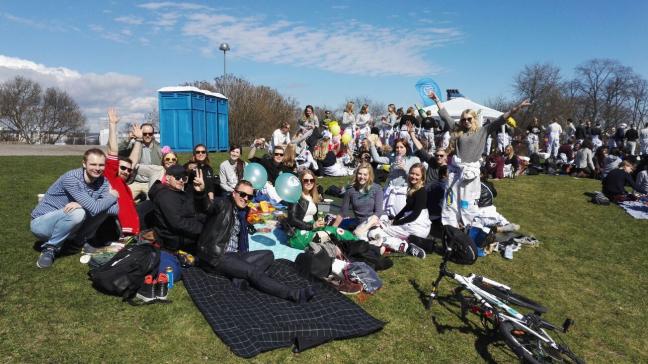 So yeah, the event itself is more or less about hanging around with your buddies, playing games, drinking some bubbly, having a picnic. For me, it was a great opportunity to catch up with my buddies from Economics Department. Mats has spent half a year in Japan under QTEM programme, Noora and Elise were in Switzerland and Austria under Erasmus. Therefore, we finally could share our experiences and talk about the future plans. As those plans are big for all of us, we came to a conclusion that this might be our last Vappu together. Sad.
Anyway, after all the fun at the park, we moved to Havis Amanda statue, which is one of the centrepieces of Vappu. One of our friends has offered us to watch the capping of Havis from one the balconies directly facing the statue. Needless to say, we had one of the best views that day!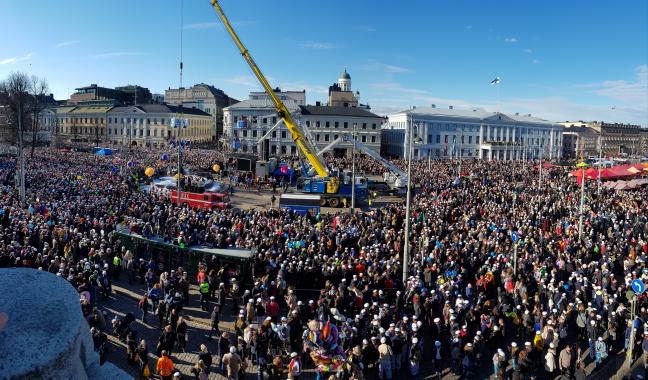 We finished the evening at Casa, a legendary party place of Hanken, where all the active members of the Student Union could raise some more glasses of bubbly! At the end of everything, we were quite tired but happy because Vappu 2018 was a success!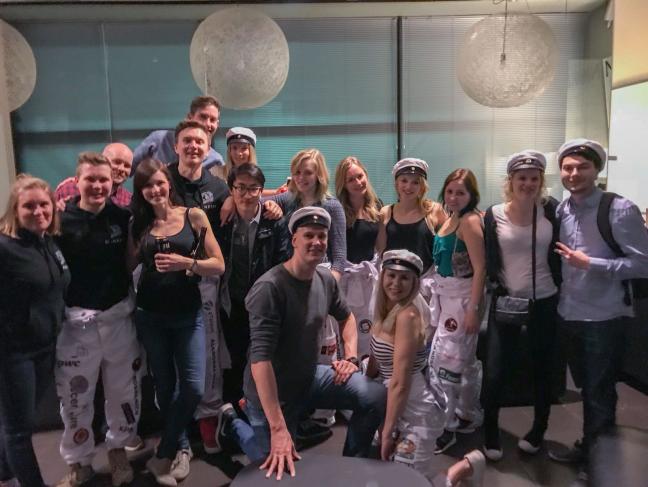 By the way, on Saturday I attended Color Obstacle Rush Helsinki event with my friends Tuuli and Melissa. It was a cherry on top of the nice and fun week we had. Here are some of the pictures from the event.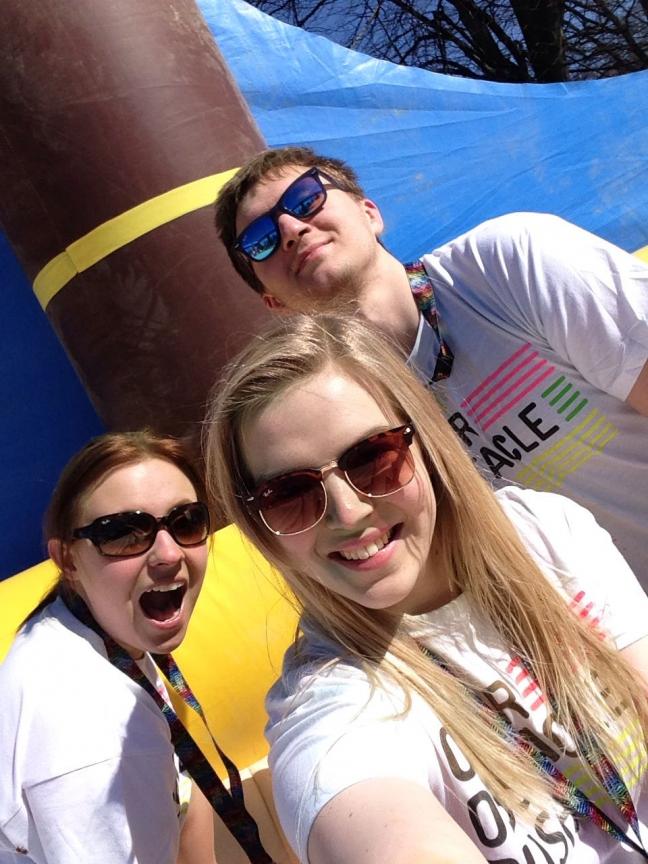 As you can see, studies at Hanken allow you to balance your life pretty well and and there are many cool things to do outside the school.
This is how we have ended our 2017/2018 school year and I hope you will get to experience all the fun at Hanken in the future! Have a great summer everyone, see you next year!
Vytas