Finally the dead season in Helsinki is over and everybody's back to work or studies from the winter vacation. I was lucky to celebrate New Year here, in Helsinki, however, it is not celebrated the same way as the Russian people do.
In Finland New Year celebration it is more about partying and going out, while in my country we usually spend this day with our families, exchanging presents, watching old Soviet movies and eating traditional dishes like Russian Salad or Herring under a Fur Coat (sounds a bit weird, I know!).
I met 2018 with my friends watching the fireworks display from the terrace of the Maxine club located on the top floor of the Kamppi – if you want to see Helsinki at the bird's-eye view, you should definitely check this place out. The city center was crowded – it looked like almost all the Helsinkians went out to see the show.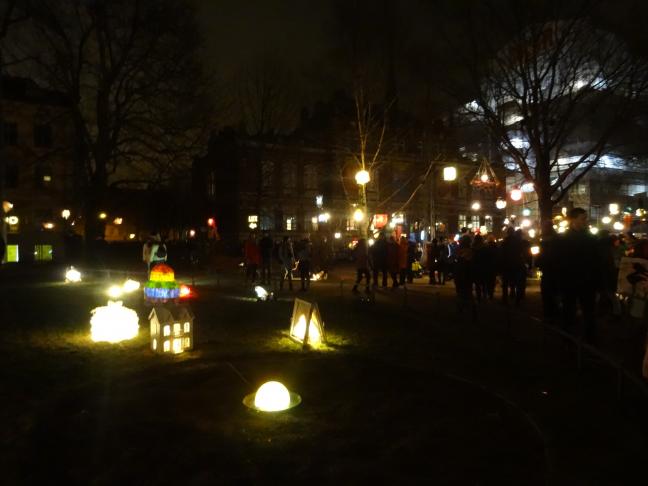 Another highlight of my winter holidays was, of course, LUX Helsinki – it was my first experience, and I liked it a lot. The Lantern Park at Koulupuistikko as one of favorite spots. Thousands of lanterns made by students of Secondary and Primary Schools and Aalto University created absolutely magical atmosphere making me feel like I was in a fairytale. Lanterns presented were made of almost everything – paper, plastic bottle, CDs and so on.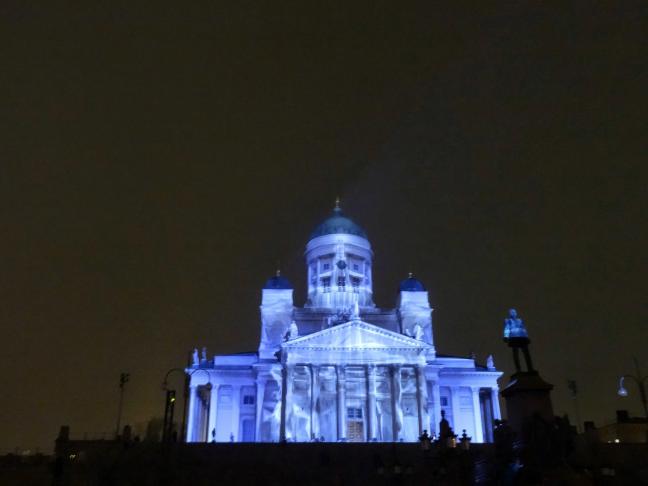 Another thing I liked very much was the final location of LUX – Helsinki Cathedral with its projection called Konstellaatio inspired by the music of Mika Vainio and dedicated to him. The building was transformed into the huge screen and the lights were highlighting its various elements, that looked like a process of its construction. So, I am already looking forward to visiting the next year LUX!
And of course, I am waiting for the studies at Hanken to start – meeting friends, spending hours in the library preparing for lectures and exams and more interesting events during this semester. Hope everyone had good winter holidays and have a lot of energy for the rest of the winter and the upcoming spring!
xoxo,
Aleksandra.