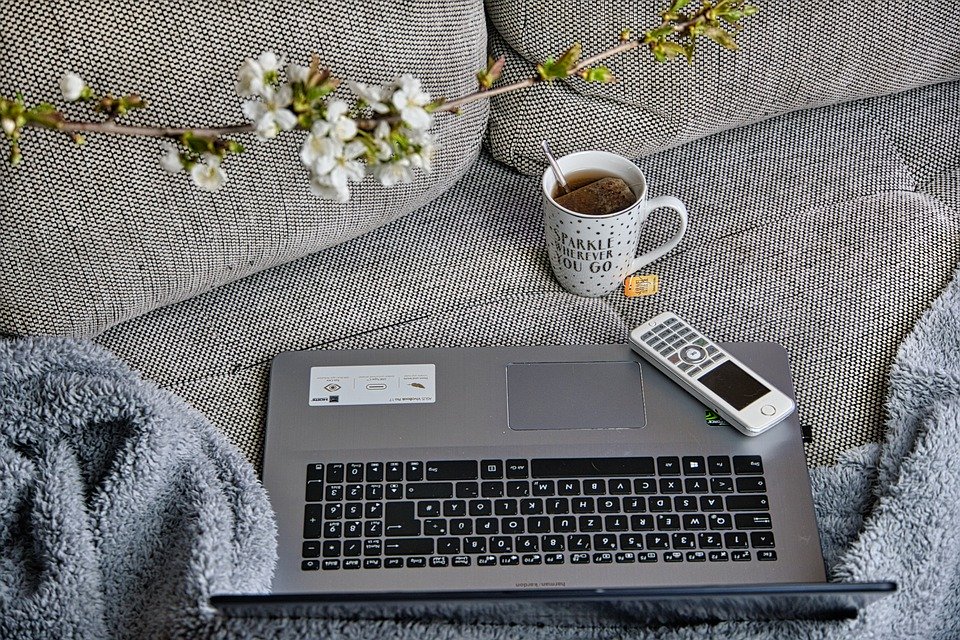 Same as universities all over the world, starting from 13 March 2020 Hanken has closed its doors for the faculty and students due to the COVID-19 pandemic. This precaution was taken to ensure the health and safety of all Hankeits. For Hanken, closing the doors by no means stands for an interruption of learning. Administrators, teachers and students have been quick to adapt to the new situation. Lectures are held remotely exams are written as take home exams or teachers find a new way of evaluating the study progress of their students. Below a few examples of how remote studying is working at Hanken.
Lectures
Everyone at Hanken has free access to Microsoft office applications for the time of their studies. This has been a great asset when starting the distance learning. Teachers have used the functionalities available within Microsoft teams to give remote live lectures. In my course Corporate Finance, the professor has not missed a beat in his effort to teach students. Our introductory lecture was scheduled for Monday, 16 March, only three days after the distance learning recommendations were announced, already the following day a Teams group was set up and the distance learning was up and running.
Also, the collaboration between Hanken and Aalto Business School is continuing to work seamlessly. As accounting students, we can take several collaborative lectures with students from the accounting department at Aalto. This Spring the lecture was moved from the Aalto campus to the online meeting tool Zoom. Teachers can present their lecture slides and students can easily share their screens there and give group presentations during the lectures.
Exams
The exam period in March was abruptly interrupted by the restrictions due to the COVID-19 pandemic. However, this did not lead to a "lost" semester for the students or a postponement of studies. The final evaluations scheduled for this Spring have already to a large extend been moved to take home exams, essays and term papers. This gives the students the possibility to move forward with their studies uninterrupted. Kudos to the teachers for their flexibility and their quick action.
Research
You might ask yourself, how can students study and learn when they don't have access to books and journals? Hanken's library has closed its physical doors but of course the virtual access is still available. As a Hanken student you have access to over 100 databases with academic articles and thousands of journals online. We can continue to do research, read journals and follow the courses by reading books online. For courses where the Hanken library does not yet have the course book available electronically, alternatives are found. In my course Financial Reporting and ESG Analysis this Spring the teacher supplements the lectures by posting links to relevant and interesting research articles in our group, which are available through the Hanken library database.
Student life
Despite the restrictions on meeting face-to-face the student life is as active as ever at Hanken. The Student Union has set-up a Teams channel for all current Hanken students, where they can exchange ideas, meet up for virtual coffee breaks and discuss current topics. The Master's Committee for example is organizing two hang out sessions per week with individual themes the students can discuss. The next big event I am looking forward to is a virtual Bingo/game night organized by the Master's Committee through Teams.
I am looking forward to meeting my fellow students and teachers in person again, but until then I am happy that the distance learning is working so well on such short notice.
Karina Ebeling, accounting student
If you have any questions about studying at Hanken – just reach out to me be email: karina.ebeling@student.hanken.fi