Responsible Organizing Conference is an exceptionally interesting and informative event regarding sustainability and sustainable development. The conference is organized on this Tuesday, 19th November 2019 with over 200 participants and 30 speakers coming from different industries and backgrounds. Undoubtedly, I was extremely proud and excited to get involved in the event as a Hanken student and I truly think that it was a wise decision to attend the event.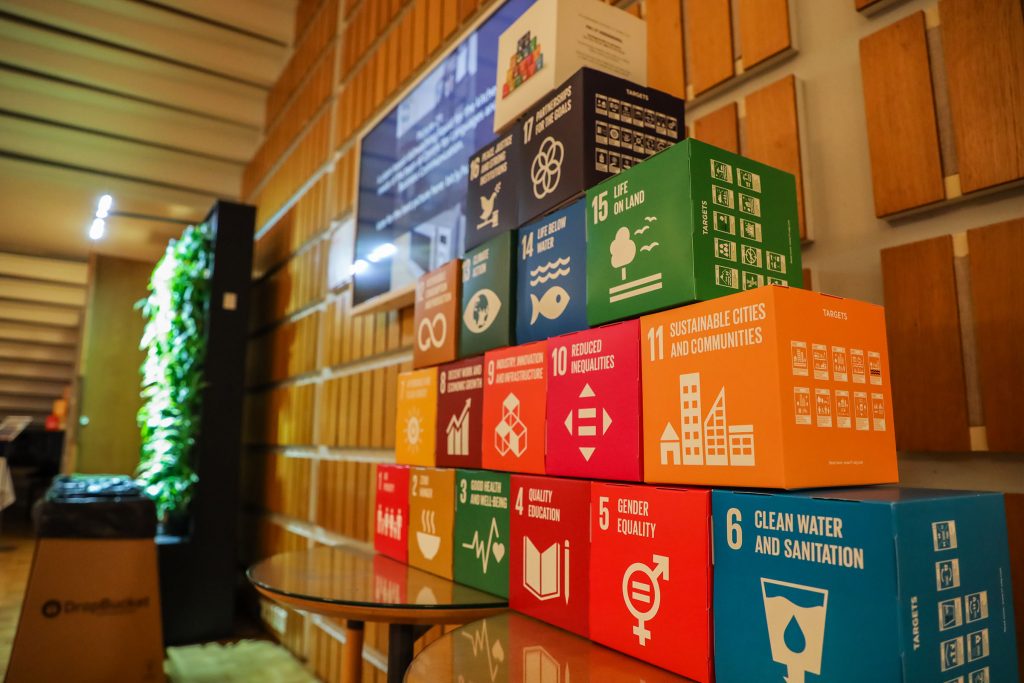 To begin with, the opening of the event was the Plenary Session of "Innovation and Inclusion" which includes insightful presentations from three keynote speakers, which are Karin Berglund – a professor of Business from Stockholm Business School, Katja Toropainen – Founder of Inklusiiv, and Antti Nousjoki – an architect and a partner at ALA, followed by an active panel discussion with professor Jeff Hearn as a moderator. The session, in general, was fruitful and filled with excitement.
After the Plenary Session, we enjoyed an intimate lunch altogether and it was an ideal time to network, get in touch with new contacts, and initiate different discussion revolving around sustainability and its issues.
Unfortunately, everyone cannot participate in all the workshops organized in the afternoon but can only choose two out of six. Hence, I set sight on two particular workshops, which are "How to transition to a Sustainable Food System in Finland?" and "Get on-board to your next Humanitarian Rescue mission!". Honestly speaking, I was deeply immersed in both sessions.
The former session, to me, was highly intriguing and dense of knowledge related to the food industry and its entire ecosystem. It is thought-provoking to know that the food system accounts for approximately 20% to 30% of global greenhouse gas (GHG) emissions and the majority of emissions comes from the production process. On top of that, about one-third or more than 30% of the total food produced globally is lost or wasted and this, in fact, exert detrimental impact on both environmental and social dimension. Nevertheless, it is also fascinating to see that changing the eating habit and diet by consuming more local products, increasing seasonality in our consumption choice, and reducing the amount of ruminant meat consumption can significantly decrease the GHG emissions, and lessen harmful consequences on the environment.
Moving on, due to the fact that I am a student of HUMLOG track, and I have a huge interest in field of Humanitarian Aid and Logistics, therefore, the latter session – Humanitarian Rescue Mission was the highlight of today's conference for me. This workshop was practical, interactive, and incredibly interesting. During the workshop, every participant was assigned to a team of 4 to 5 people and there were 4 teams in total, which are team Yellow, Blue, Green, and Red. We were set in a mission to provide enough supplies including food, medicine, and shelter to affected people in 4 conflicted zones, with only limited resources of truck, money, and inventory. On top of that, the real-life challenges of postponement and delays caused by traffic congestion, and market unavailability are also included to increase the difficulty and encourage us all to think profoundly, yet swiftly when making decision. Since the need in each area is highly demanding and comes in large quantity, every team must coordinate with each other to supply sufficiently the necessities to the people and accomplish the mission. The game, in fact, illustrates vividly and realistically what does the humanitarian rescue look like in real world and teaches us all about the importance of coordination, sharing goals and mission to achieve something on a greater scale. A big thank to everyone at HUMLOG Institute for organizing this amazing workshop.
All in all, I would highly recommend the Responsible Organizing Conference to everyone of all ages and backgrounds for next year. Can't wait to be a part of the event one more time!
Cheers and thank you for reading 🙂