Hello, my name is Maggie Knorr and I am back as an International Student Ambassador this fall with my third blog post. If you want to know a bit more about me, you can read my two previous posts here and here, or my profile on the ISA page. 
Today I want to talk about something that has been a big part of my life outside of class here at Hanken, Masters' Committee (colloquially know as MC). I joined MC as a way to get involved outside the classroom and to meet new people. 
Last spring I was selected as the president for MC for this fall. The role of MC is to represent all the master's students in Helsinki. We guide students through study practicalities and organise corporate and social events to integrate them into student life at Hanken. We want you to have an international study experience by making contacts from all around the world, great memories, friends for life, and get a start on your future career. 
MC is currently made up of 12 eager students. A few have done their bachelor's at Hanken, and the rest hail from a variety of countries and educational backgrounds. We have a PR team, a Careers/Excursions team and a Programming team. Now we are almost a month into the new school year, and we have already done a lot of cool things and have more planned for the rest of the semester.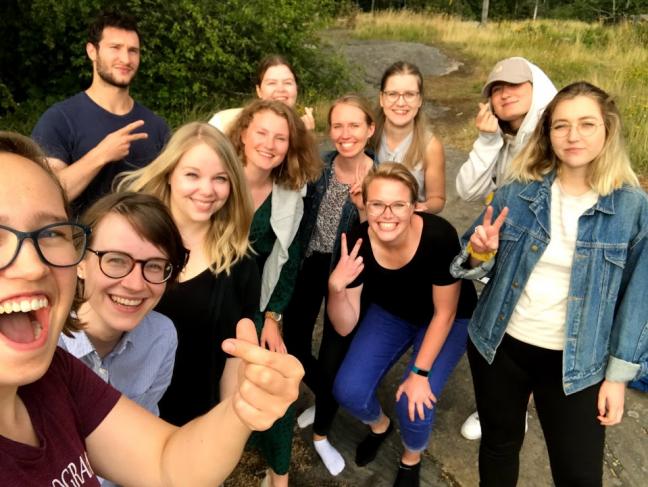 MC: A fun bunch!
Orientation
As part of orientation, we organized a couple of social events for new and returning master's students. We hosted an afterwork before orientation and a picnic one day after orientation. This gave students a chance to meet each other outside of the information sessions during orientation. It was also a great chance for new students to meet some of the people who were in their shoes last year and get some advice. We also attended the second day of orientation to talk about what we do in MC, give tours, and help students register for classes.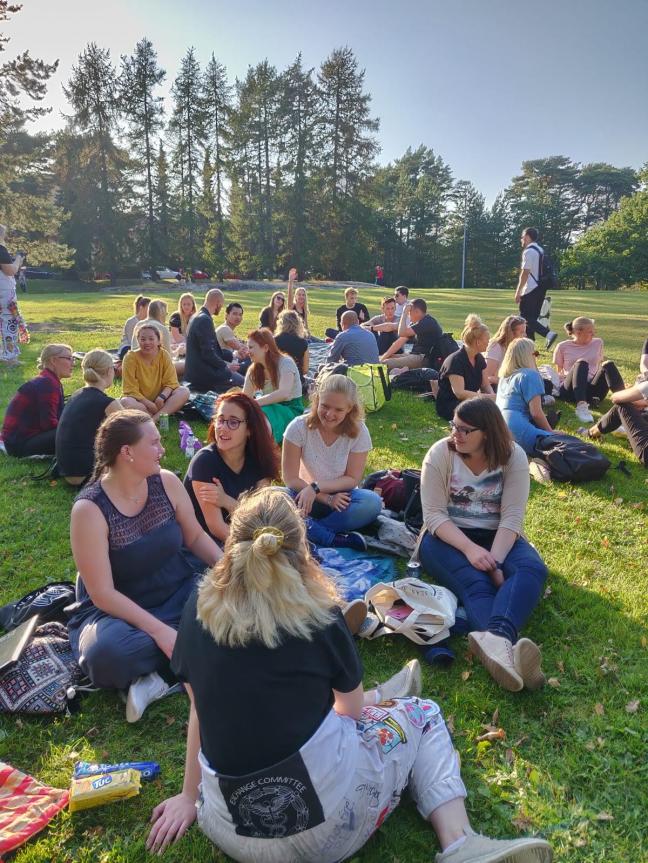 MC Welcome Picnic
Tutor Groups
Another thing we do as part of orientation is arrange tutor groups. Now, I know when I first came to Finalnd the word "tutor" confused me a little bit. Don't worry, we aren't the academic kind of tutor, although sometimes I wish I had one. We are more like student mentors. Each new student is assigned to a tutor, and we are there to answer any questions incoming students may have about classes and practicalities. We also do our best to get together as a group socially once in the first couple of weeks. I went with my group to an island in Helsinki, had a small picnic and played a game. 
Career Events
Our career team has been organizing our monthly afterworks during orientation and again during September. These have been more social in nature, but we hope to collaborate with Danske Bank for October. We are also working on a collaboration with Suomen Ekonomit. The most exciting thing they have cooking, in my opinion, is a career-oriented excursion to Stockholm. We hope to go for two days in mid-November to do some company visits and networking, and also to see some sights. 
Fun
Now, all of our events are fun, but our programming team organizes activities which are strictly social. Last Saturday we hosted our fall sitz which was called Sitz of the 90s Kids. We relived our childhoods with a dinner and sang some songs in swedish, but also some from the 90s. Wannabe, anyone? For October we are arranging a more relaxed games night, and then in early November we hope to arrange our first "Running Dinner".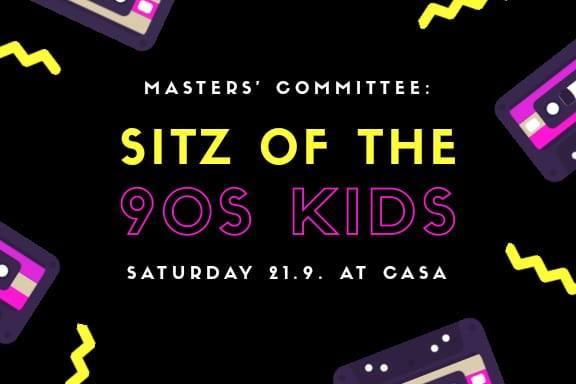 So that is a little bit about what MC does to support Master's students outside of their classes. It is a ton of fun, and a great way to develop those teamwork skills. Please feel free to contact me at maggie.knorr@student.hanken.fi for any questions you might have about Masters' Committee, the economics program, or life here in Helsinki.