Hi there,
As you may have seen, Helsinki is an amazing place to run -from central park to the seashores. This is the reason why today, I am going to write about one of my passions: running.
When I first came to Finland, about two years ago, I was immediately surprised by the huge number of people running around the city. Here, it is not only about running fast but also about the social and wellbeing aspects. I think that this is also what really hold my attention. To be honest, what is better than discovering hidden and beautiful places while running with friends? For me the answer is clear. Running is the perfect way to meet new people, to do sports, and to get to know Helsinki better than anyone else.
Actually, I quickly realized that Helsinki had a lot of running groups which are very closely aligned with what I was looking for. These are free, motivating, and not implying any long-term commitment. I first joined Adidas Runners Helsinki which is nowadays named Helsinki Social Runners. We meet every Thursday at 18:00 in the city center and run around 10kilometres. In addition, every now and then, events (with free food, obviously) are organized by partners such as Garmin, and Adidas. So, you don't have any excuses, join us!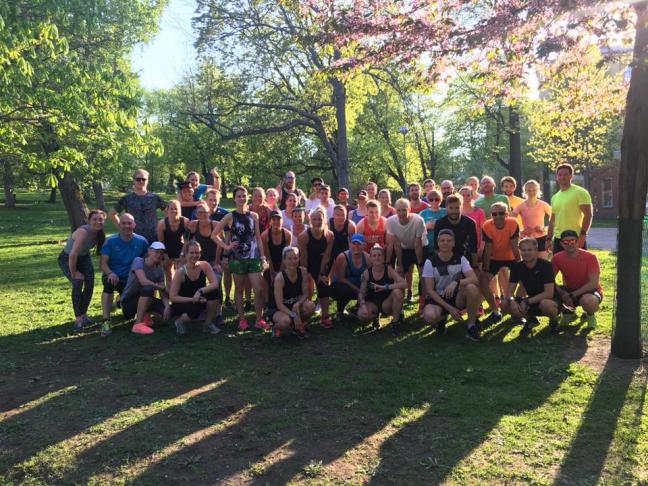 If you are more a beer person, no worries! There is also Mikkeller Running club which organizes a run every first Saturday of the month. In addition to running with great people, you can also enjoy a free beer at the end of the workout! Just a runner's dream.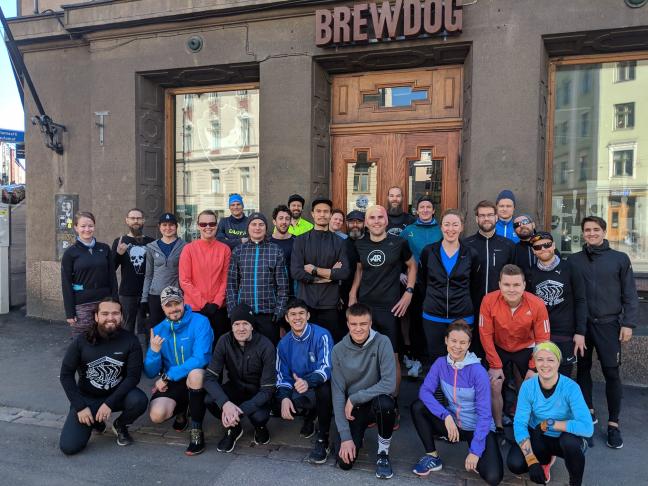 Personally, since I joined these groups, I have even been travelling with friends from there and running races in several countries such as Croatia and Austria. Actually, I met my coach there and thanks to him, I realized a runner's dream to run a sub-3hours marathon. Furthermore, I have gotten to know amazing people and especially, I discovered Helsinki better than the majority of locals. However, if you are not a race person, you do not need to worry. You can still come, enjoy running in a group, and enjoy free food and beers during the events. I guess that I am just an exception.
So, don't think two times. Check on Facebook when do the groups meet, put your running shoes on, and come. We all know how Finnish weather is negatively affecting people's motivation and mood. Actually, it is proven that running is doing exactly the opposite: it makes you feel happy, empties your mind, and improves your health. Personally, I do not need more reasons than these. And I really hope that I will also see you there very soon.
 
Robin