Social innovation is often touted as one of the key ways in which we can address various sustainability challenges. It is understood as an innovation process that can stretch the boundaries of creativity and flexibility to develop new and pragmatic solutions.
While the concept and the process of social innovation are important tools for societal development, there are different understandings of what social innovation is or should be. Contemporary scientific and policy discourses tend to ignore the social in the process of solving challenges. Oftentimes, the offered solutions are technology-, organisation- or market-oriented, putting a lot of emphasis on the end results rather than on the ethical and social aspects.
Are social innovations then fundamentally transforming societies? How can social innovation build better and more sustainable societies?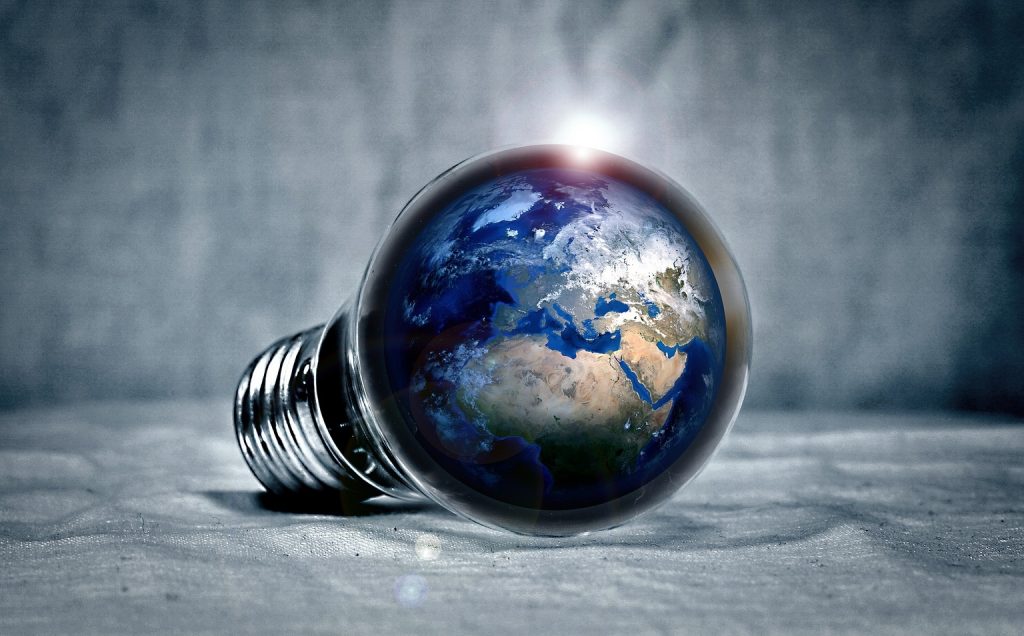 Tune in to get your answers as Martin Fougère, Associate Professor in Management and Politics at Hanken, discusses these and many more such critical issues around social innovation with Frank Moulaert, Professor Emeritus of Spatial Planning and Angeliki Paidakaki, urban and housing researcher, both from the Department of Architecture, Urban Design and Regional Planning at Catholic University of Leuven.
The episode also features interesting discussions around the difference between Anglo-American and Euro-Canadian approach to social innovation and how social innovation research has been instrumental in introducing a new pluralism in institutional debates within the social sciences in the past decade.
References:
Martin Fougère's introduction to topic.
Moulaert, F. & MacCallum, D. (2019). Advanced Introduction to Social Innovation. Cheltenham, Edvard Elgar.
Publications:
Moulaert, F. & MacCallum, D. (2019) Advanced Introduction to Social Innovation. Cheltenham: Edward Elgar.
Wamuchiru, E. & Moulaert, F. (2017). Thinking through ALMOLIN: the community bio-centre approach in water and sewerage service provision in Nairobi's informal settlements. Journal of Environmental Planning and Management, 1-20.

Putri, P. W. & Moulaert, F. (2017). Spatial Practices and the Institutionalization of Water Sanitation Services in Southern Metropolises: The case of Jakarta and its Kampung Kojan. International Journal of Urban and Regional Research,41(6), 926-945.

Moulaert, F., MacCallum, D., Mehmood, A.  & Leubolt, B. (eds.) (2017) Social Innovation as a Trigger for Transformations. European Commission, Policy Paper DG Research. 
Moulaert, F. (2018) " Cultura, Artes e Innovaçao Social. O que aprendemos com gratidao com a Isabel André " in: A. Estevens and André Carmo Eds. Isabel André. Uma Geografa Inquieta. Textos Escolhidos. Lisboa: IGOT  pp. 408-416
Manganelli, A., & Moulaert, F. (2018). Hybrid governance tensions fuelling self-reflexivity in Alternative Food Networks: the case of the Brussels GASAP. Local Environment, 23 (8), 830-845
Martinelli, F., Moulaert, F. & Novy, A. (2013) Urban and regional development trajectories in contemporary capitalism. New York: Routledge.
Paidakaki, A., De Becker, R., De Reu, Y., Viaene, F., Elnaschie, S. and Van den Broeck, P. (2021), "How can community architects build socially resilient refugee camps? Lessons from the Office of Displaced Designers in Lesvos, Greece", Archnet-IJAR, Vol. ahead-of-print No. ahead-of-print. https://doi.org/10.1108/ARCH-11-2020-0276.
Paidakaki, A. (2021), "Social innovation in the times of a European twofold refugee-housing crisis. Evidences from the homelessness sector", European Journal of Homelessness, 15 (1), 13-34
Paidakaki, A., Moulaert, F., Leinfelder, H. and Van den Broeck, P. (2020), "Can pro-equity hybrid governance shape an egalitarian city? Lessons from post-Katrina New Orleans", Territory Politics Governance. doi: 10.1080/21622671.2020.
Van den Broeck, P., Mehmood, A., Paidakaki, A. and Parra, C. (Eds.) (2019), "Social Innovation as Political Transformation. Thoughts for a Better World", Edward Elgar Publishing. ISBN: 978 1 78897 427 1. doi: 10.4337/9781788974288.
Paidakaki, A. and Parra, C. (2018), ""Housing for all" at the era of financialization; can (post-disaster) cities become truly socially resilient and egalitarian?", Local Environment: the international journal of justice and sustainability, 23 (10), 1023-1040. doi: 10.1080/13549839.2018.1518416.
Paidakaki, A. and Moulaert, F. (2018), "Disaster Resilience into Which Direction(s)? Competing Discursive and Material Practices in Post-Katrina New Orleans", Housing, Theory and Society, 35 (4), 432-454. doi: 10.1080/14036096.2017.1308434.
Paidakaki, A., Moulaert, F. and Van den Broeck, P. (2018), Exploring the politico-institutional dimension of social innovation to repoliticize urban governance arrangements. In: Y. Franz, R. Danielzyk, H.H. Blotevogel (Eds.), "Social Innovation in Urban and Regional Research", (11-21). ISR Forschungsbericht 47. Verlag der Österreichischen Akademie der Wissenschaften. ISBN: 978-3-7001-8333-4.
Paidakaki, A. & Moulaert, F. (2017). Does the post-disaster resilient city really exist? A critical analysis of the heterogeneous transformative capacities of housing reconstruction "resilience cells". International Journal of Disaster Resilience in the Built Environment, 8(3), 275-291