Unethical animal testing methods, business practices in the chemical industry and natural ingredients sourcing are just a few of the practices that exist within the cosmetics industry with unsustainable tendencies1. Microplastics and chemicals from cosmetics products and their packaging have also been found to have negative impact on both life in water and on land. But the cosmetics industry and unsustainable practices does not have to go hand in hand, something both consumers and companies are realising more and more1.
"Nowadays, we are more conscious as consumers, or at least in the process of becoming more conscious and consistent, we buy because we know what is better for us, for the greater humanity and for our planet2", Marisun Gajitos reminds.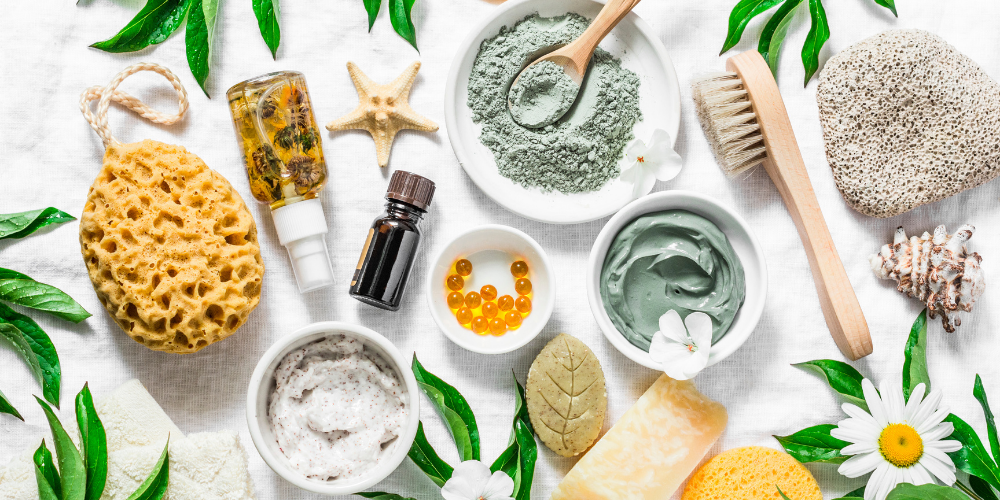 The previous sentiment, coupled with rising consumer awareness and pressure from policy makers to move away from harmful practices has incentivised cosmetic companies to take ownership of their role in creating a sustainable future1. Because of this, it comes as no surprise that the global natural and organic cosmetics market has grown immensely, from a 1$ billion market in mid 1990 to a whopping 9.1$ billion in 20111.
In this episode of Sustainability unwrapped, we deep dive into the natural cosmetics industry with Marisun Gajitos, Lecturer at the Centre for Languages and Business Communication at Hanken, Emilie Raittinen, marketing manager at cosmetics company Naviter and Edem Agbekey-Taylor, founder and CEO of Inkuto Organics. The discussion touches upon the natural cosmetics market, what to consider in the production of natural cosmetics (raw materials, packaging, and certification) and how sustainable development is considered in practice at Naviter and Inkuto Organics.
Emilie highlights how consumers can make sure they are making sustainable purchasing decisions. "For consumers I would say the easiest way to recognise a sustainably produced product is by purchasing certified natural cosmetics, it is also the easiest way to avoid purchasing a green washed product"3.
Edem instead emphasizes how social sustainability should also be a focus for cosmetic brands "If children are being used to produce the raw materials we are buying, and these kids are hungry and poor at the end of the day it does not make a cosmetic line sustainable at all. So, we should make sure that whatever we use [is socially sustainable], because we have the power to change things as producers."4
Tune in for more insights on natural cosmetics and how beauty can be sustainable!
For more information check out:
Sustainable Cosmetics Summit 25-28th October 2021
Certification of natural cosmetics Finatura
Sustainable packaging company Sulapac
Kosmetiikka – tärkeä osa suomalaisten arkea (Video in Finnish)
Euroopan kosmetiikkateollisuuden sosioekonominen vaikutus (Video in Finnish)
Helsingin Sanomat article with Edem Agbekey-Taylor
References:
Sahota, A. (2014). Introduction to Sustainability. In A. Sahota (Ed.), Sustainability: How the Cosmetics Industry is Greening Up. Chichester: John Wiley & Sons.
Maria Gajitos in "Cosmetic world: Sustainability in Beauty, Beauty in Sustainability". Sustainability Unwrapped episode 24.
Emilie Raittinen in "Cosmetic world: Sustainability in Beauty, Beauty in Sustainability". Sustainability Unwrapped episode 24.
Edem Agbekey-Taylor in "Cosmetic world: Sustainability in Beauty, Beauty in Sustainability". Sustainability Unwrapped episode 24.