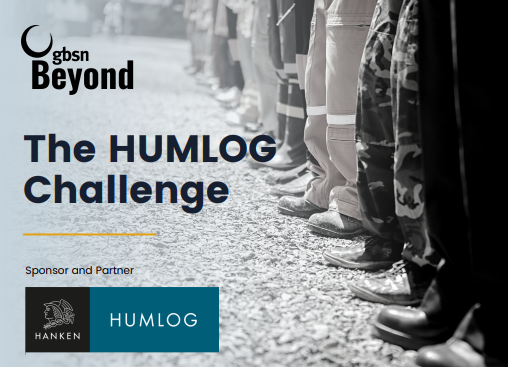 Emily Bergman, Tess Lapray, Julia Munsaka, and Blerinda Veliu
2021 HUMLOG Challenge Winners
When our Impact MBA team, Emily, Blerinda and Tessa, first heard about the HUMLOG competition last year, we knew it was the perfect challenge for us. Our program had prepped and primed us to be in the logistics and innovative solution mindset, it was the challenge that we wanted.

Julia, a CSU PhD candidate studying Political Science/Environmental Policy and Politics at CSU heard about the challenge from her Environmental Communication professor and also felt HUMLOG would be a great experience for her, and joined the team. After clicking immediately, we excitedly honed in on our project.

Julia had already been researching the impacts of natural disasters in Africa and helped the MBA's broaden our scope and explore ideas outside of what we had been previously learning, and the MBA's were able to focus on project managing and scaling the solution.

Our first steps were to research and learn as much as we could about certain areas of the world experiencing climate related forced migration. We chose Mozambique due to the access we had to Julia's professional contacts in universities there. Ranked amongst the most vulnerable countries in Africa to disaster risks and the most affected by climate change, Mozambique's sensitivity to extreme weather events is only expected to grow negatively impacting and disrupting the lives of many. For example, in 2019, cyclone Idai, one of the worst tropical storms in Africa, caused a humanitarian crisis in Mozambique. As such, our team asked the question: How can we build community resilience for displaced people in Mozambique?

To answer this question, we conducted interviews, read academic literature as well as articles from the United Nations (UN) and other global issues throughout our research. We proposed to tackle this issue by focusing on the Pre and After Disaster Response with a zoom-in on food security. Our solution proposal engages the local community and grassroots organizations in the development of "Resiliency Kits" and community training, based on each community's unique needs. Community leaders and grassroots organizations will conduct workshops within each region using design thinking processes in order to incorporate both creativity and human based solutions. Throughout the workshops, farmers and other community members will learn about disaster evacuation, will engage with creating a disaster evacuation plan that fits their own family's needs, and they will receive a free Resiliency Kit for participating. The Resiliency Kit would carry Crop Seeds, Hermetically Sealed Food Bag, Evacuation Manual and Other Local Ideas which will be developed during the workshop.
We created our solution to complement what the local populations in Mozambique natural disaster areas are already doing. The Mozambican government is already working to distribute hermetically sealed food bags (and other food storage container solutions) to each farming family, and so our solution combines the hermetically sealed food bags, seeds, and evacuation manuals to make up our kits, along with the other items deemed necessary by communities during the workshops.

To make the Resiliency Kits project a sustainable practice, we are bringing the community in from the start, in order to make the project their own. The first few years will be guided by NGOs and government entities. After Year 3, however, the communities and grassroots organizations will take the project on themselves without any support from NGOs and the government. They will be able to save their seeds in the hermetically sealed bags and have a consistent process of planning for the spring disaster season each fall by storing food and seeds away, and planning for evacuations. This solution has global transferability, especially as climate change becomes an issue across the globe. Lack of food security is widespread after a natural disaster. If communities around the world can create versions of the Resiliency Kit model that fit their culture, they too will be able to have access to not only kits, but also creating evacuation and survival plans within their communities. We can channel the power of community involvement to plan for the inevitable through disaster evacuation and preparedness education, and through accessibility to tools such as the hermetically sealed food bags for food and seed storage.

Of course, this project was all hypothetical and will not be put into actual practice, however, we have taken the skills that we learned and put them to real-world use. Now, a year later, the MBA team is still working on innovative solutions for those in need while Julia continues to apply the skills and lessons from the project to her research.

What We are Doing Now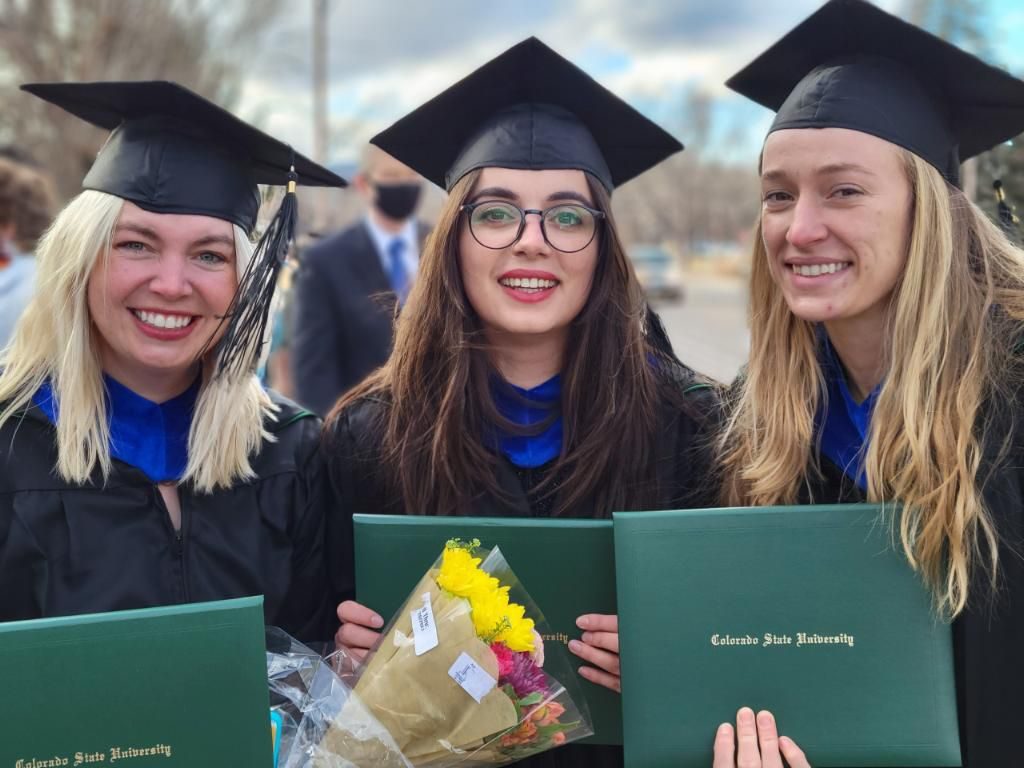 The impact MBA team graduated in 2021 and continues to build and develop their company that was born out of the CSU Impact MBA program. Our company, Azana, is built within the same theme as the HUMLOG competition. Azana uses innovative solutions to aid forced migration communities by reducing waste and eliminating scarcity. We are currently developing the platform with a tech company and looking for further start-up funding. If you would like to learn more about our team and Azana, please see our Instagram page @weareazana or find us on LinkedIn at Azana, LLC.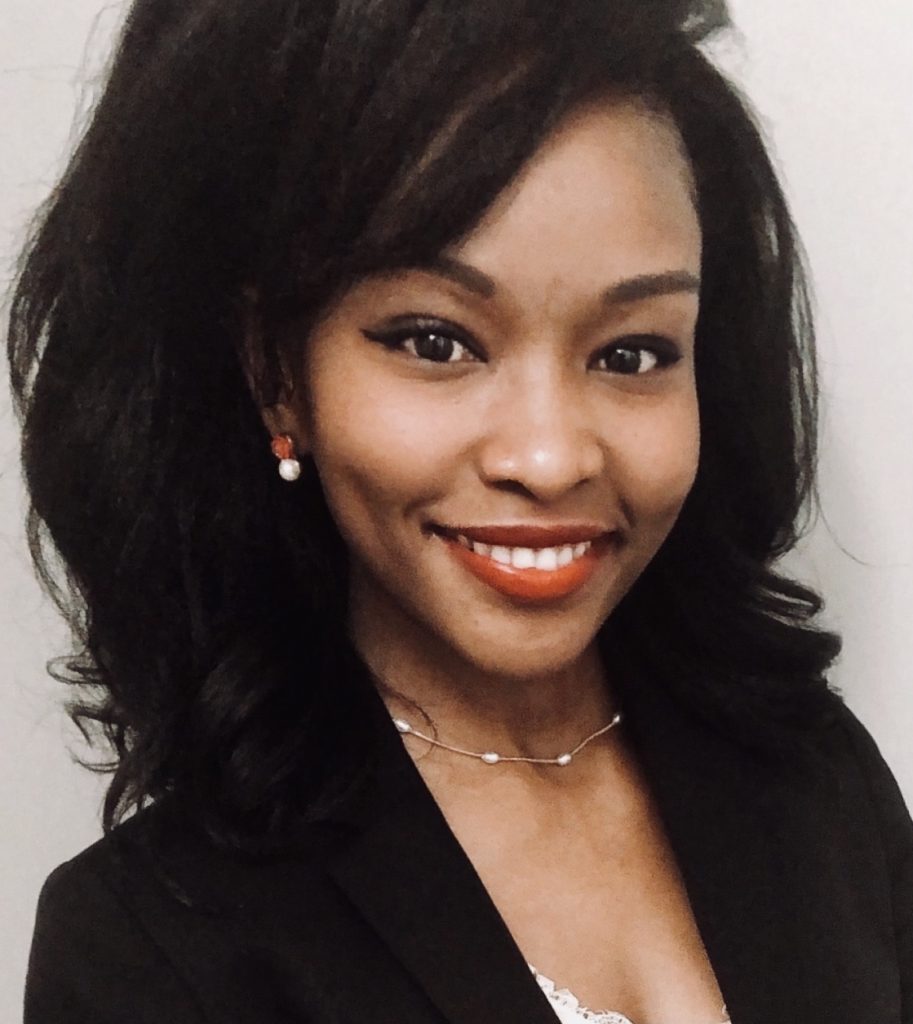 Julia is still working on her PhD and continues to study community based and traditional indigenous knowledge applications to disaster risk reduction in Africa.