01.11.2021
By Diego Flores
MSF Head of Mission and International HUMLOG Institute practitioner fellow.
---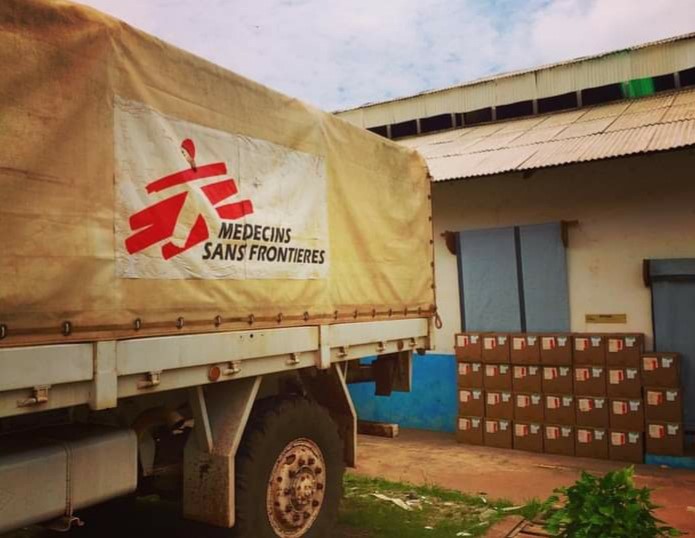 I started working for Médecins Sans Frontières (MSF) almost accidentally in May 2011, at the Head Quarters of the Barcelona Operational Center (one of the six OCs nowadays active). Back then, I was still a young Industrial Engineer with less than six years of experience in the North American automotive sector. My main goal was to return to Mexico after finishing my master's in Logistics at UAB and continue escalating the hierarchical leader in a TIR 1 or OEM company.
My first role for MSF was to analyze the OCBA (Operational Center Barcelona) operations in East Africa to identify optimization opportunities. Back then, it hit my so excited "white savior ego" to acknowledge that I was missing a lot of non-so easy-to-spot constraints of the field realities without field exposure.
So then, I was sent to my first mission in the recently independent new country South Sudan as the Supply Chain Manager for the task. While the operations remained smooth and without significant problems, if I look backward and assess according to my personal quality standards, my first mission was a mess from a holistic point of view. I wish back then I had a more interdepartmental approach when making decisions. Still, more importantly, I wish I had a more geopolitical and cultural understanding of why things were the way they were in Juba and the other places where MSF had operations.
After all this time in MSF, I have passed through different roles and positions at field and headquarters levels, back and front office, supporting emergencies and special projects worldwide in different continents and contexts. After more than ten years working for MSF, the more I have seen and experienced, the more I feel there is a long way to fully understand and harness all the dynamics interacting in the extensive complex system of MSF in general humanitarian operations.
With an operational presence in one-third of the world countries and a high taxonomy of Medical Operations loke HIV, sleeping disease treatment centers, Emergency rooms, OPD, and IPDs, to specialized treatment centers like NOMA disease in Nigeria and different Clinical trials, the nature of demand patterns "behave" depending on this, combined with demographic and geopolitical aspects.
A high assortment of Medical and Logistical items in the standard catalog, which goes up to 16,000 items, with different attributes like Cold Chain requirements or narcotic classification, contributes to increasing the complexity of the supply chain, depending still nowadays mainly from the three procurement and consolidation centers in Europe (Amsterdam, Bordeaux, and Brussels).  Considering already such complex sources, it is not hard to imagine the extra effort and stamina required to keep this big medical-relief machine running.  Different medium and extensive impact programs and projects are running to improve MSF three V's (increase visibility, velocity, and reduce variability). Still, these must be designed and implemented while the big machine is working and increasing its speed, making it even more challenging.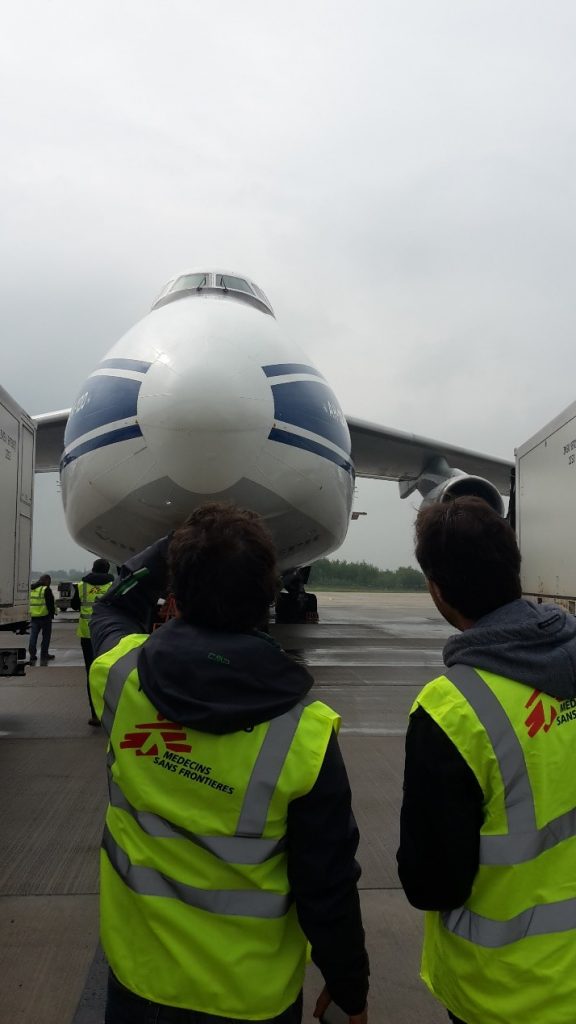 Nowadays, in Kampala, as the General Manager and Head of Mission for MSF Switzerland of the Regional Support Unit (long job title I know). Even if I acknowledge that I have acquired a robust and solid experience over the past ten years, I am still learning to guide and manage my teams in a more holistic and adapted to a global reality way.
The concepts of Diversity, Equity and Inclusion, and Planetary Health are now part of my general plan. Together with the specialists and experts supporting us, my team and I are designing realistic strategies later in Uganda and East Africa.
One of my motivators of being here at the HUMLOG Institute is to collaborate with researchers and experts, which will help me think out of my status quo bubble and give me a glimpse of what is going on on other fronts Humanitarian Logistics and Operations world.
I hope to contribute to building a stronger bridge between practitioners and academia and getting the best of both for a real positive impact wherever my organization and I work to relieve suffering.
For more details about Diego's background, check this link.