29.01.2021
We continue with our blog series including 5 articles presenting the results of the science competition organised by the Global Business School Network and the HUMLOG Institute at Hanken School of Economics: The HUMLOG Challenge. Each of the posts will be published in Friday afternoon weekly and today is time for the second post. Below you find the text by the team representing Queensland University of Technology (QUT). Their team performed within the top 5 presentations in the contest.
E-waste recycling as a part of the solution for education in developing countries
By Jeisson Valderrama, Javier Ramirez, Sehal Dhongde, Kuenzang Choden, Queensland University of Technology, Australia.
2020 has been one of the most challenging years in the recent history of humankind, but also this crisis has also been the engine of the development of new technologies in different fields. Education was one of the more affected sectors by Covid19 with its major impacts on people living in remote rural areas, especially in developing countries with low access to internet and electronic devices to take virtual classes. So, because of the pandemic the whole system was moved to Online from Offline overnight. Even though the urban educational setups did not face many problems but for most of the rural schools and universities, this was a very new concept.
In Latin America for example, more than 160 million of childrens were affected during the lockdown, where most of them did not have the telephones to contact and devices (like laptops, mobile or tablets) to study remotely. Also, their families were not prepared to teach these students due their work responsibility or lack of education which led to domestic violence in many homes. They had to walk for hours to go to their relatives or friends to study, and some would collect books and materials from house to house.
Dahiana Calderon, is a Colombian student who lives in a small town 3 hours away from Bogota the capital of Colombia. she was one of the over four million students affected by the crisis of COVID-19 in that country. When the classes became virtual, she had to resort to using her mother's mobile phone to receive the study guides by WhatsApp, even Dahiana had to alternate the use of the device with her brother Juan David. They are only an example to what extent the emergencies affect the most vulnerable social groups.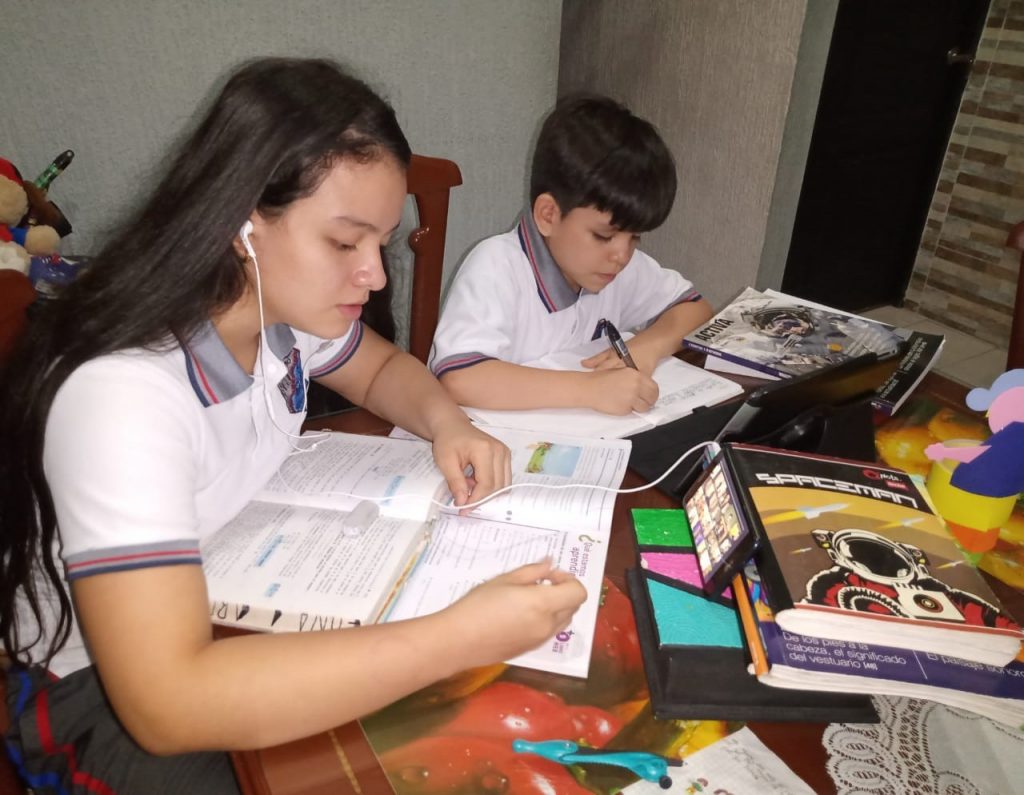 A Big problem as part of the solution
On the other hand, the E-Waste (Electronic) has increased dramatically in the last decade and millions of electronic devices are ending in the landfill every year. Likewise, economies never stop growing, such as the production of electronic devices keeps increasing. Therefore, many entities and governments are working towards the creation of systems and programs where "Reverse Logistics" can be applied and they are adding a new stage in the circular vision for electronics. As PACE (Platform for accelerating the circular economy) argues, the Life Extension of electronics is crucial in the product life cycle where products might have a second or even a third life.
Although it is hard to believe in the Life extension of electronics, this is totally logical from the perspective of giving the chance to cope with many problems simultaneously. It not only helps with the carbon emission mitigation by reducing them but also reusing the E-waste to help vulnerable people to provide access to education and relevant information during emergencies.
How Universities may help
Taking advantage of the large amount electronic devices that are not being recycled correctly, universities can play a very vital role in giving a second life to thousands of devices such as computers, tablets and phones. This can be done by using the infrastructure, equipment, resources and human capital available in these universities. In this way, they can contribute in combating the shortage of the devices in the educational setups as well as lack of knowledge about online platforms as method of teaching and usage of the devices among the teaching staff.
Small campaigns can be started in the universities to create awareness in the communities and societies to donate their old or unused phones. These phones can be collected in the university itself and then with the help of reverse logistics these devices can be recycled and reused.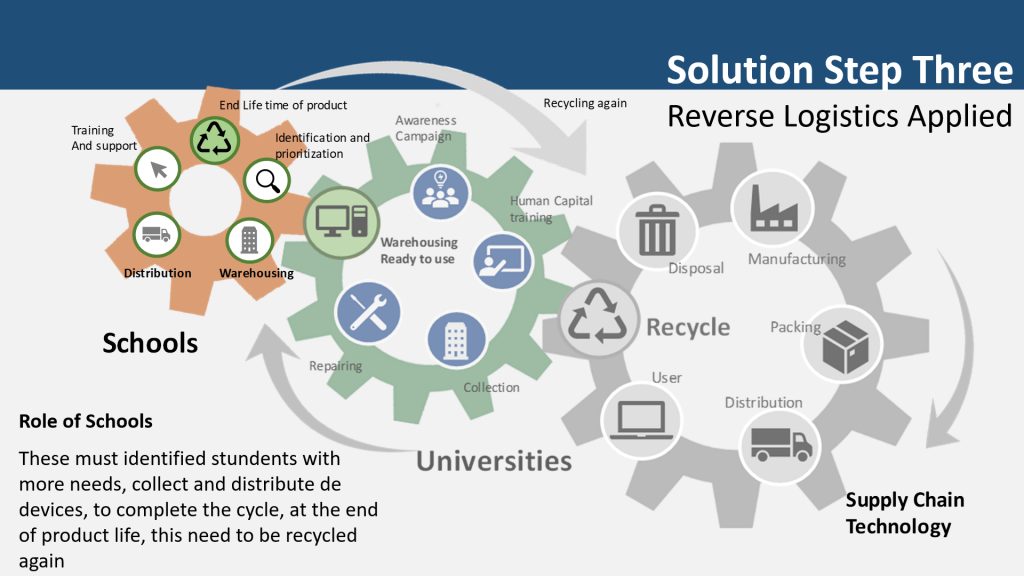 For this recycling and fixing method, the university students (majoring in IT and Electronics engineering) and faculties can come together and work on it. This could be given to students as a project which will not be a waste of time for them and also benefit them by practicing their theoretical learning, once these devices are collected and repaired by the university students as they have enough resources and knowledge, these devices can be then packed and distributed among the rural students.
Definitely 2020 was a tough year for everyone and several industries, communities and organisations have been affected. However, this crisis is also the opportunity to adapt and evolve as a humankind and as university students we play a very important role to help to build a better world.