By Christian Fikar, Assistant Professor at WU Vienna University of Economics and Business & HUMLOG Research Associate
As highlighted in various posts here on the HUMLOG blog, logistics activities can have a substantial impact on societies. As a Visiting Researcher at Hanken who works with topics concerning decision support systems for time-critical logistics operations, I was invited to hold a doctoral course this fall at Hanken titled 'Societal Logistics'. Therefore, various topics are discussed, each one focusing on one of the pillars of sustainability (economic, environment, social).
Transport disruptions: In my home country, Austria, we do not have as many lakes and shorelines as Finland, however, we do have many mountains. From a logistics perspective, this creates various challenges. Probably the center of public discussion in this context is the Brenner Pass, which connects Italy and Austria. Located on the Scandinavian-Mediterranean Trans-European Transport Network (TEN-T), which coincidently starts here in Helsinki, it represents one of the heaviest utilized transit routes in Europe. This puts high strain on the local population and causes frequent delays for logistics providers, particularly due to extreme weather events. Such delays can have major consequences on supply chains and, consequently, require resilient operations.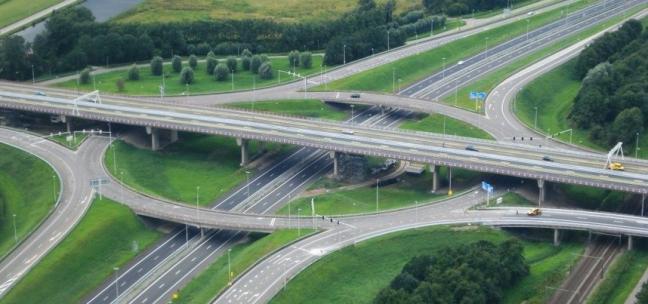 © Universität für Bodenkultur Wien (*) Source below
Food waste: Around one third of all food produced globally is wasted. While clearly major improvements can be made at the field and by altering customer behavior, logistics providers can further play a crucial role to facilitate more sustainable operations. For instance, by optimizing transport routes and storage decisions, quality losses during storage and transport can be reduced. Better planning and tailored inventory management further can lead to major improvements as shown in various works. As according to the Flash Eurobarometer 425 nearly two thirds of all European Union citizens see retailers responsible for preventing food waste, improving logistics operations does not only enable one to reduce costs, emission and food waste, it further creates new market opportunities.
Home health care operations: Aging populations and a decrease in informal care lead to a major increase in demand for home health care services. This may not seems to be a classical logistics topic at first sight; however, it highlights major obstacles currently faced in respect to social aspects, both in urban and rural areas. In rural areas, driving distances are long, highly complicating services for providers. Similarly, elderly persons often have difficulties to access basic services such as groceries in such areas as many local stores are closing. In contrast, urban areas struggle with congestion and limited parking spaces. However, health care services are highly time-critical, e.g., insulin needs to be administrated at approximately the same time each day, otherwise major health complications may occur. Lastly, it is difficult to find staff and many young nurses do not own driver's permits, requiring innovative mobility concepts. As a result, considering societal impacts of logistics decisions is a key success factor in this field.
Consequently, logistics activities have a major impact on our society and there are various other examples that one can use to highlight such aspects. I am looking forward to see how the doctoral students link their work to these topics and will contribute to more sustainable operations in the future.    
If you are interested in more details about the course or any of the discussed topics, please contact me or visit my research webpage (https://www.christianfikar.com).
Registration for the doctoral course is open until 05 September 2019.
(*) Source of the picture: https://creativecommons.org/licenses/by-nd/2.0/
https://www.flickr.com/photos/bokuwien/22617624661/in/photolist-AsDgQB-A…