By David Grant, Professor in Supply Chain Management and Social Responsibility, Hanken; Hlekiwe Kachali, Project Leader and Gyöngyi Kovács, Erkko Professor in Humanitarian Logistics, Hanken
#NotATarget is more than just a hashtag, it is the result of numerous attacks on humanitarians and humanitarian aid deliveries. Looking at the statistics of Aid in Danger illustrates the case: in 2018 alone 155 aid workers were killed, 171 were kidnapped, and 184 were arrested. Most of these incidents happen in conflict zones such as Syria, South Sudan, and Afghanistan.
The European Union H2020-funded iTRACK research project, of which the HUMLOG Institute was a consortium partner, developed technologies to ensure the safety and security of humanitarians and humanitarian aid deliveries in conflict zones. The conditions are dire enough from the conflict affecting people's lives and livelihoods in these areas; seeing that humanitarian aid gets through to beneficiaries is very important and thus the safety and security of the personnel providing that aid is likewise important.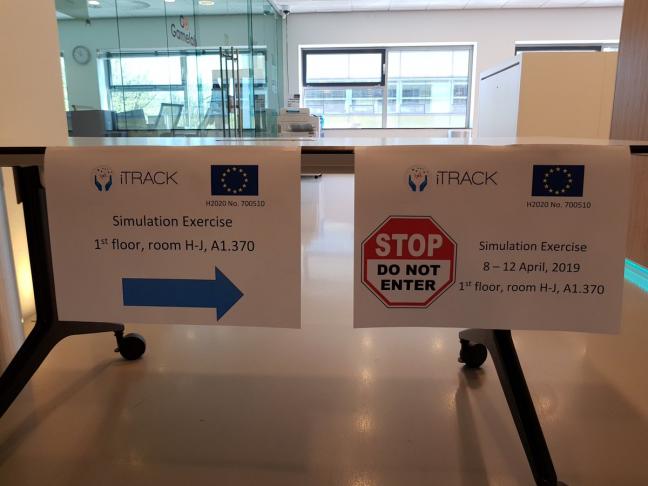 At the same time, deliveries in conflict zones are organised in a rather complex fashion. A common misunderstanding is that humanitarian organisations deliver everything by themselves all the way to the beneficiaries. They do in a way, but it is much more complex than that. The delivery process includes an array of options from humanitarian convoys with the humanitarian organisations' own vehicles, to the use of numerous logistics service providers, the addition of even more vehicles at border crossings including loading and reloading, and entire supply chains of humanitarian organisations and their implementing partners on regional, national, and community levels. Understanding these logistical complexities is key to safely securing them.
So how did the HUMLOG Institute contribute to iTRACK? We investigated the users' requirements for technologies to safely secure humanitarians, the workflows of humanitarian aid deliveries, and the complexities behind it all. Our great consortium partners in the project took on tasks from setting the specs for information flows to the ethics of the technologies, to in fact developing the tech.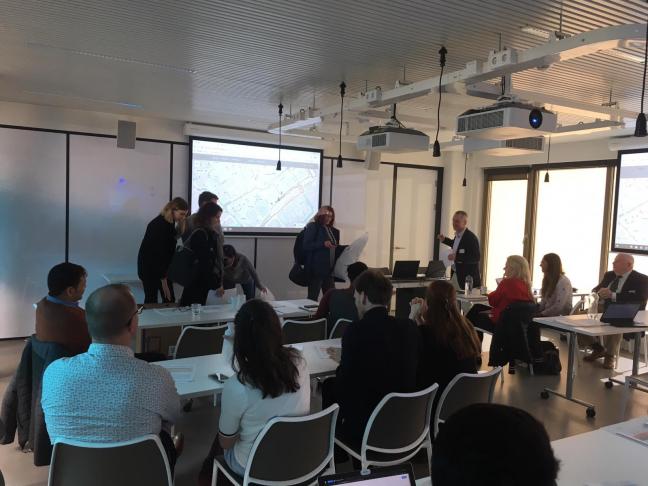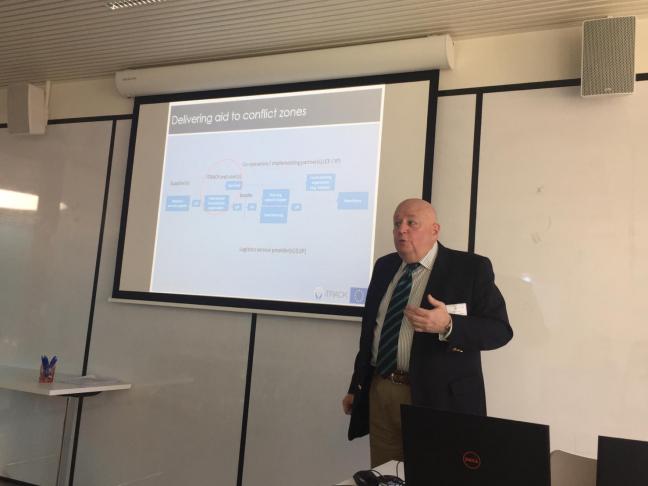 Interested in the project? Apart from waiting for the publications to come out (yes, they are in review, but that always takes time), get in touch either with us at the HUMLOG Institute or with the project leader Tina Comes at the University of Agder.