By Claire Jackson, Senior Publisher: Operations, Logistics and Quality, Emerald Publishing
Launched in 2011, JHLSCM remains the only dedicated outlet for academic and practitioner research on humanitarian logistics and supply chain management. Under the Editorship of Nezih Altay and Ira Haavisto the journal is going from strength to strength. A full list of papers from the 2017 volume can be found at http://www.emeraldinsight.com/loi/jhlscm and we really welcome your feedback.
The journal's editorial team very much values the support of its academic community and we welcome submissions and proposals for special issues (either based around a theme or a conference/workshop). For more information please see the journal homepage at www.emeraldgrouppublishing.com/jhlscm.htm or contact the Publisher, Claire Jackson at cjackson@emeraldgroup.com.
Why publish with JHLSCM?
JHLSCM has recently moved to article level publishing, so all accepted papers will be made available online within 32 working days of acceptance. This is crucial in getting the journal's valuable research to the people who will benefit from it as quickly as possible, and mean papers can be read and cited within weeks of acceptance.
We have submitted an application to be included in the Social Sciences Citation Index (SSCI) and look forward to a decision next year. Although the journal is already including in the Emerging Sources Citation index, inclusion in the SSCI would give the journal an Impact factor, which we know is an important factor for many authors in choosing where to publish.
2017 developments:
We are delighted to welcome Maria Besiou and Rameshwar Dubey as Associate Editors to the journal.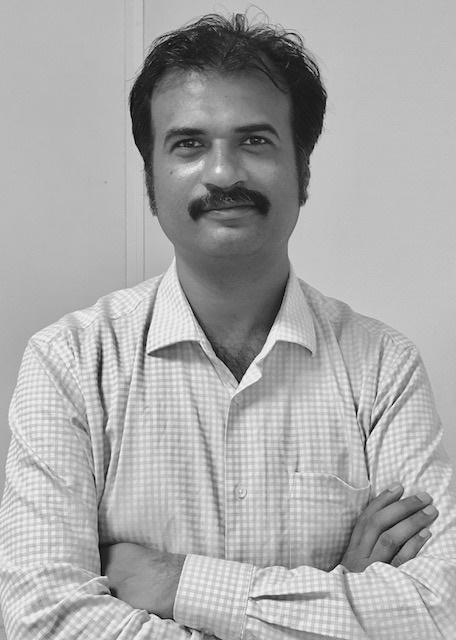 An advisory board meeting, held at the POMS conference in Seattle, generated some great feedback and useful suggestions on ways of raising the profile of the journal.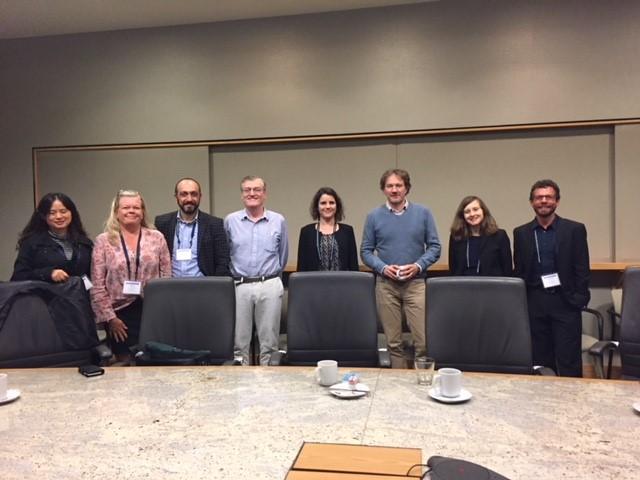 Selected members of the Global Logistics Cluster now receive free online access to the journal, thanks to sponsorship by HELP Logistics (a programme of the Kuehne Foundation).
Coming in 2018…
We have recently launched the Practice Forum, an outlet for shared experiences of the practitioners from the field. Look out for the first Practice Forum papers in the 2018 volume!
Next spring we'll publish a fully Open Access special issue on 'Logistics and SCM in the Context of Relief for Refugees and Internally Displaced Persons (IDPs)' guest edited by Richard Oloruntoba and Ruth Banomyong.
Top three highly cited papers so far in 2017 (Scopus data):
Literature review of humanitarian logistics research: trends and challenges
http://www.emeraldinsight.com/doi/abs/10.1108/JHLSCM-04-2012-0008
(Leiras A., de Brito I., Queiroz Peres E., Rejane Bertazzo T., Tsugunobu Yoshida Yoshizaki H.)
A meta-analysis of humanitarian logistics research
http://www.emeraldinsight.com/doi/full/10.1108/20426741211260723
(Kunz N., Reiner G.)
Coordination in humanitarian relief chains: chain coordinators
http://www.emeraldinsight.com/doi/full/10.1108/20426741211226019
(Akhtar P., Marr N.E., Garnevska E.V.)
Journal article downloads:
Article downloads are up considerably, showing the increased reach of the journal – by the end of October this year we're already up 10% against 2016.
The most downloaded papers in the past 12 months are:
Collaborative relationships between logistics service providers and humanitarian organizations during disaster relief operations
http://www.emeraldinsight.com/doi/full/10.1108/JHLSCM-02-2015-0008
(S. Afshin Mansouri, Jennifer Bealt, Jair Camilo Fernández Barrera)
Literature review of humanitarian logistics research: trends and challenges
http://www.emeraldinsight.com/doi/full/10.1108/JHLSCM-04-2012-0008
(Adriana Leiras, Eduardo Queiroz Peres, Hugo Tsugunobu Yoshida Yoshizaki, Irineu de Brito Jr, Tábata Rejane Bertazzo)
Defining logistics preparedness: a framework and research agenda
http://www.emeraldinsight.com/doi/full/10.1108/JHLSCM-04-2016-0012
(Luk N. Van Wassenhove, Marianne Jahre, Ms Ala Pazirandeh)