One of the important elements of emergency planning is training exercises. The MELOGIC Project has organised table-top exercise with Italian RC.
One of the important elements of emergency planning is training exercises. Training exercise is particularly important for building and maintaining organisational knowledge. A written guideline and/or instruction of how to act during the emergency can be more structured and easier to control compared to training exercise which people's involvement is essential. The benefits of training exercise are preparation for more unstructured and spontaneous aspects. It is a good opportunity to incorporate and check both tacit and explicit knowledge of managing emergencies with a broad action scenarios and a willingness to consider alternatives.
Training exercises can have various forms, e.g. workshop types of seminar, serious games, table-top exercise, and drills. The MELOGIC Project has organised two types of exercises with the end-user partners – Emergency drill with Caritas Teruel and table-top exercise with Italian RC.
Table-top exercise
The table top exercise is a group exercise. The number of group will be depends on the size of the participants. In the exercise with Italian Rc, there were two groups and each group was given a scenario to deal with. Every group members were assigned to different roles in a local level.
The organisers might also have different roles other than being an instructor. In our table-top exercise, organisers acted as a journalist and regional level head quarter. The journalist is essential component in emergency situation for dealing with public affairs. Emergency authorities may have to deal with numerous media contacts and sometimes requires discrete decisions for what information can be publicly available or not. The regional HQ acted as coordinating and reporting body for those participants who play the local emergency staff.
Instructors facilitated the group activities – checking the time, giving out different missions, explaining evolving situation and scenarios, and answering for questions from the group.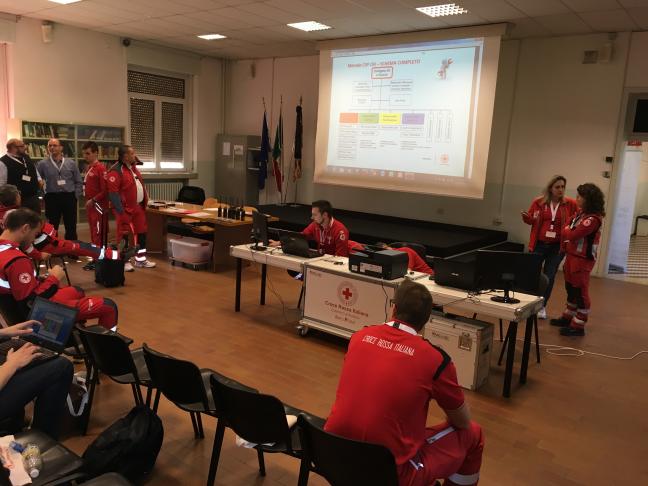 Scenario briefing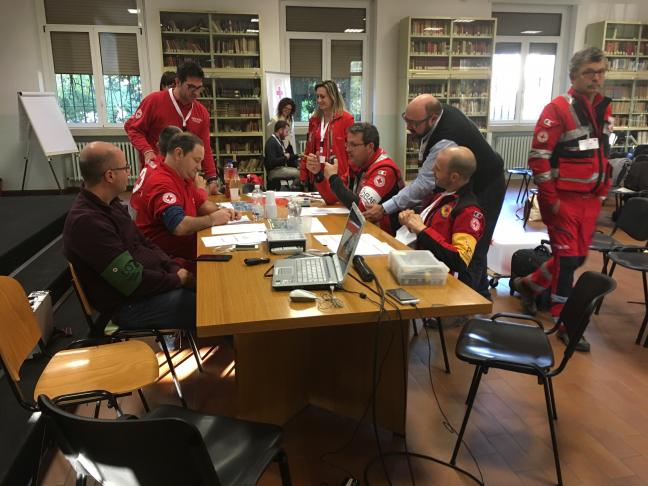 Regional HQ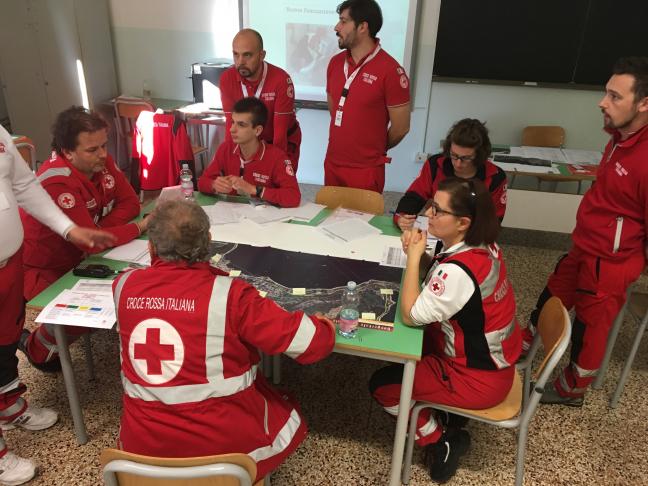 Group 1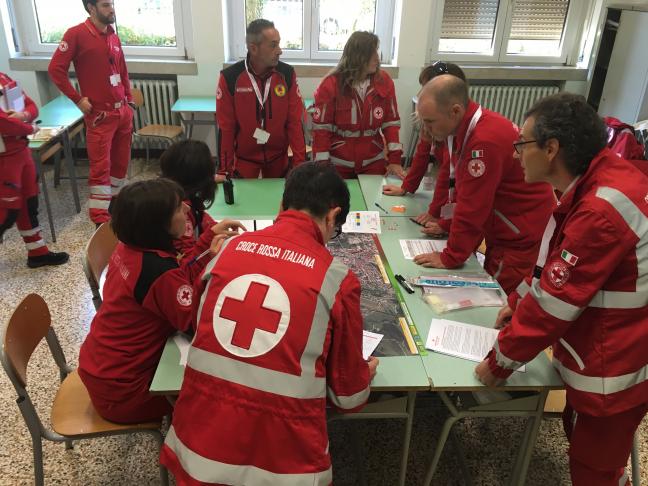 Group 2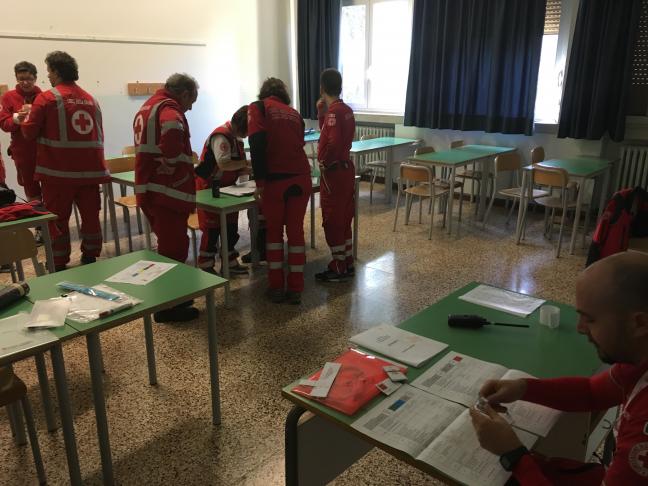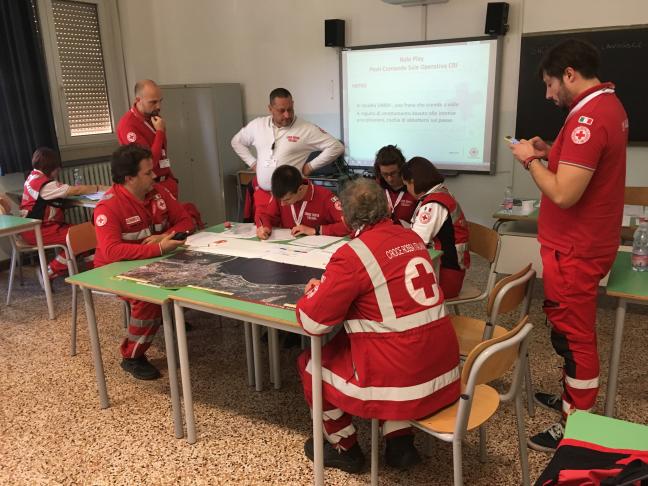 Instructors and groups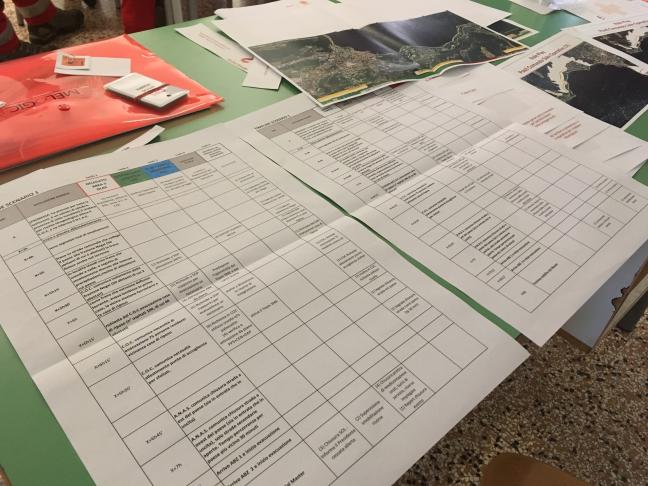 Instructor having the timeline of the scenario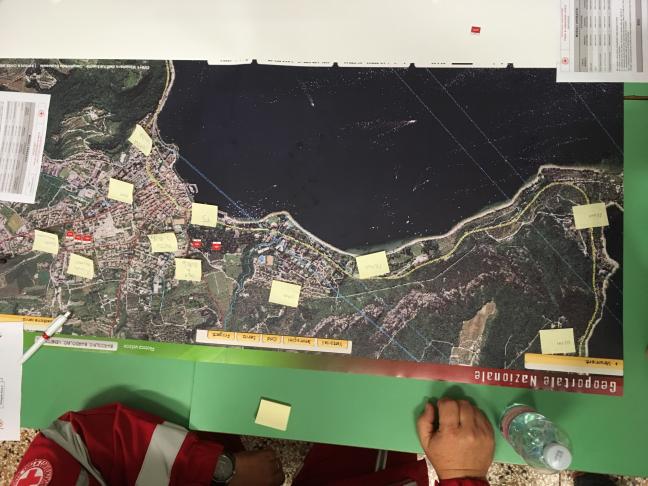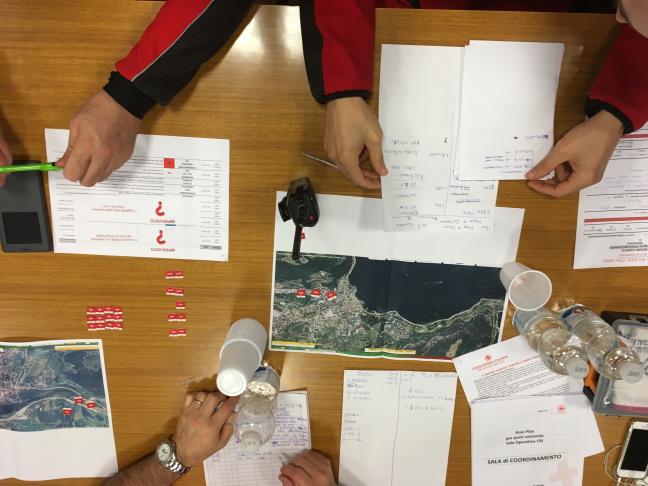 Group activities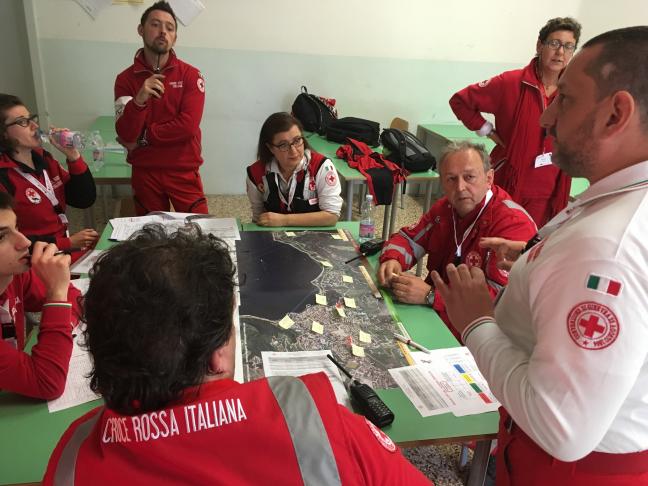 Instructor giving out some advice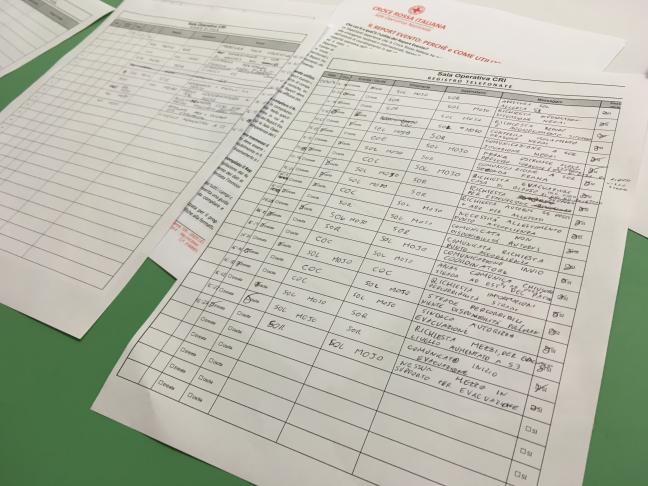 A group makes records of the activities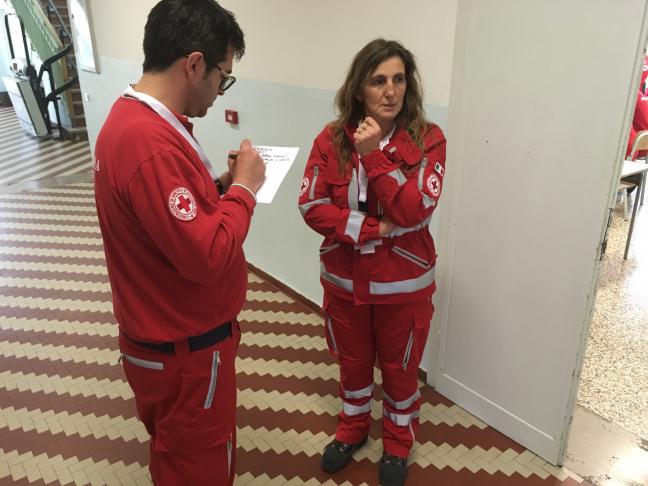 A journalist and a participant plays as a press officer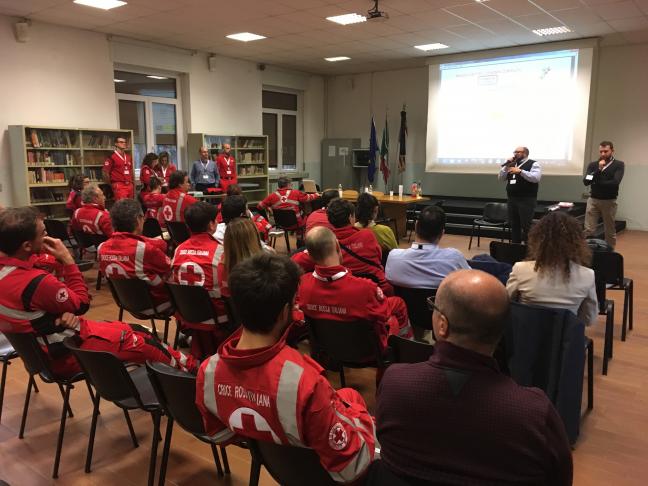 Debriefing and discussion