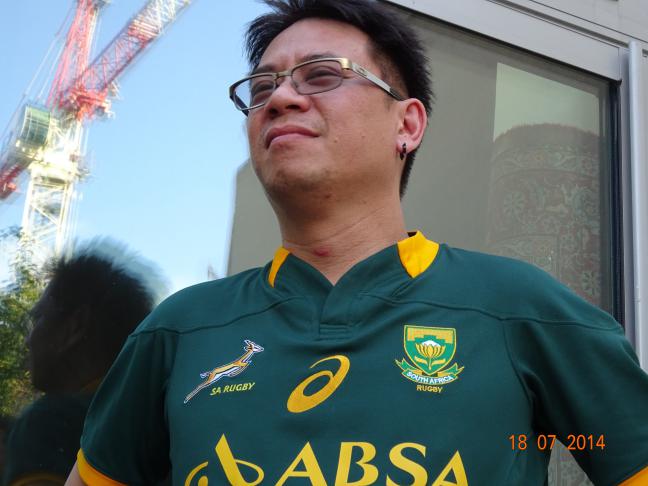 The HUMLOG Institute currently has several visiting researchers, andwe are going to present them all in this blog. The first one in turn is Professor Ruth Banomyong from Thammasat  Business School, Thammasat University in Thailand. Read a bit about Ruth's interests and what he thinks about Hanken and Finland in general!
Q: Why did you come to Hanken?
I came to Hanken to be an opponent for the public defense of a doctorate thesis.
Q: How long will you stay?
Just 10 days.
Q: What is your main research interest?
Logistics Policy Development and performance measurement.
Q: What else do you do than research (jobs, hobbies, …..)?
I like cooking, playing tennis and managing my University rugby team.
Q: What has visiting the HUMLOG Institute and Hanken given you so far?
It is always good to come back and catch up with friends and colleagues.  I like the academic tradition in Hanken as it is very different from my country.
Q: What's the best thing about Finland?
I believe it is Finnish "dry" white wine & heavy metal karaoke bars.
Q: What's the strangest thing about Finland?
Still waiting for it…
Q: Why should students and faculty from Hanken visit your home university?
Thailand is a good place to come to study and do research…my biggest selling point would be the weather, especially during the winter…
Thank you Ruth! Readers stay tuned, more interviews will be posted shortly.